Sections
Flow-Indicating Basket Filter
NEW
All-in-On Solution Protects Drip Systems and Small Spray Zones
The Rain Bird Flow-Indicating Basket Filter is the most complete solution to monitor drip system performance — it's the only product that provides all-in-one flow measurement, filtration (100 micron) and integrated 40 psi (2.8 bar) pressure regulation in a compact solution.
Self-Priming Irrigation Booster Pumps
NEW
Perfect for continuous operation applications up to 66gpm
Built for continuous operation in lawn sprinkling and water feature applications, the Rain Bird self-priming centrifugal booster pumps are perfect in applications where up to 66gpm are needed. Every pump is factory balanced and tested to ensure plumbing and electrical systems are performing correctly. Built tough, these irrigation booster pumps feature heavy-duty cast-iron construction with a cool running motor up to ambient temps of 145 degrees F.
IQ4 Features Continue to Evolve
NEW
2021 delivered new and improved features to IQ4 users
Based on customer feedback, Rain Bird launched the following features this year:
Synchronization improvements
Users can now schedule automated synchronizations and log retrievals, while still being able to manually process this data on demand.
Dryrun
This feature provides a dashboard to review future irrigation programs, including total run time, planned start-end times, total water usage and projected operational station and flow rate data.
Mapping
Both desktop and mobile users can now view a Google map of the site and setup controller, master valve and station icons with extreme precision. From the map, users can also perform certain functions — sync, reverse sync, retrieve logs, connect to the controller or edit controller settings.
Table Edit
Save time by quickly editing controller station details in an aggregated spreadsheet, rather than each station individually.
Weather Widget
Displays the next 7-days weather forecast for each controller.
Future planned features include Remote Diagnostics, Automatic Email Reports, Advanced ET Programming, Learned Flow and more.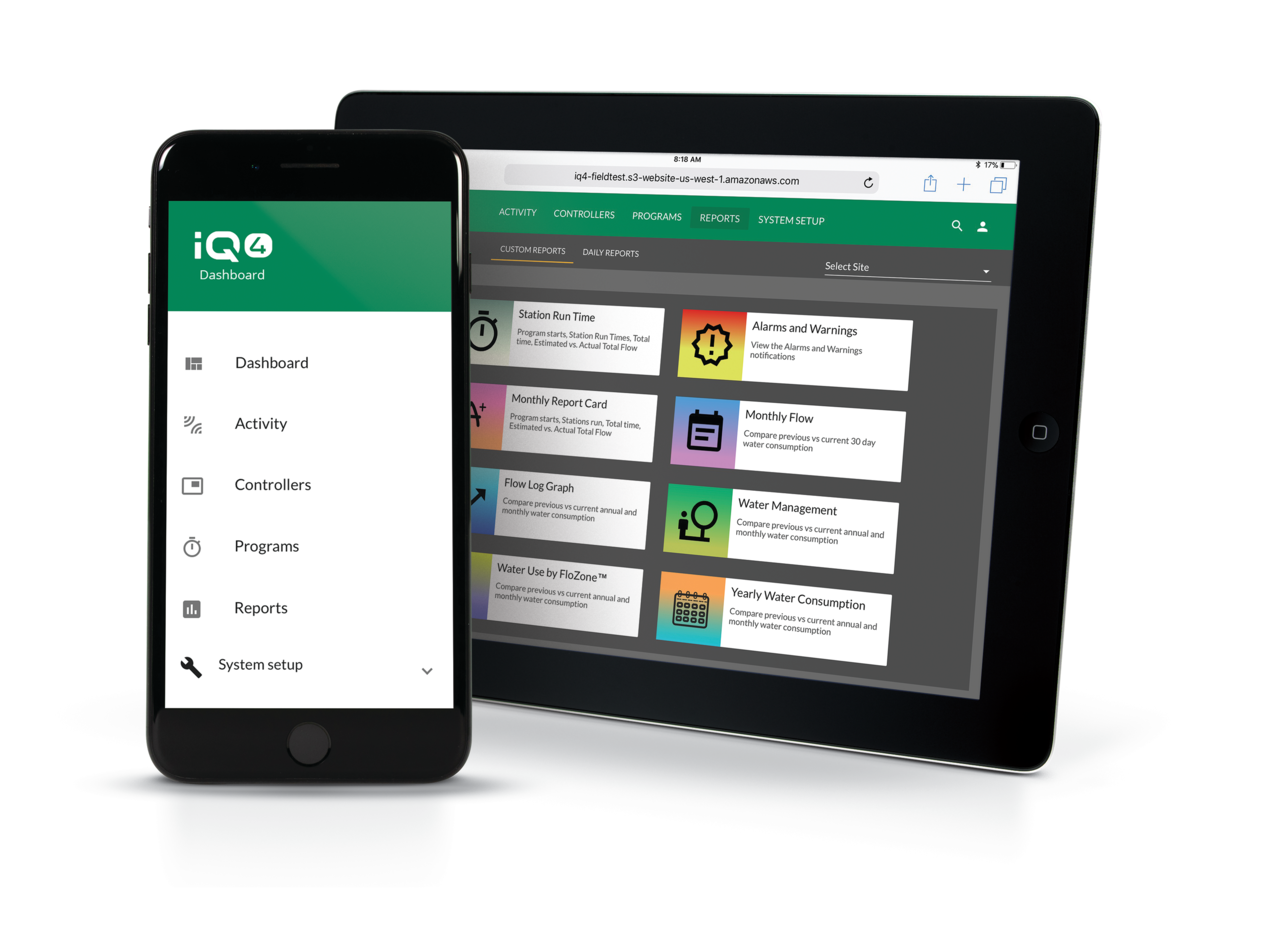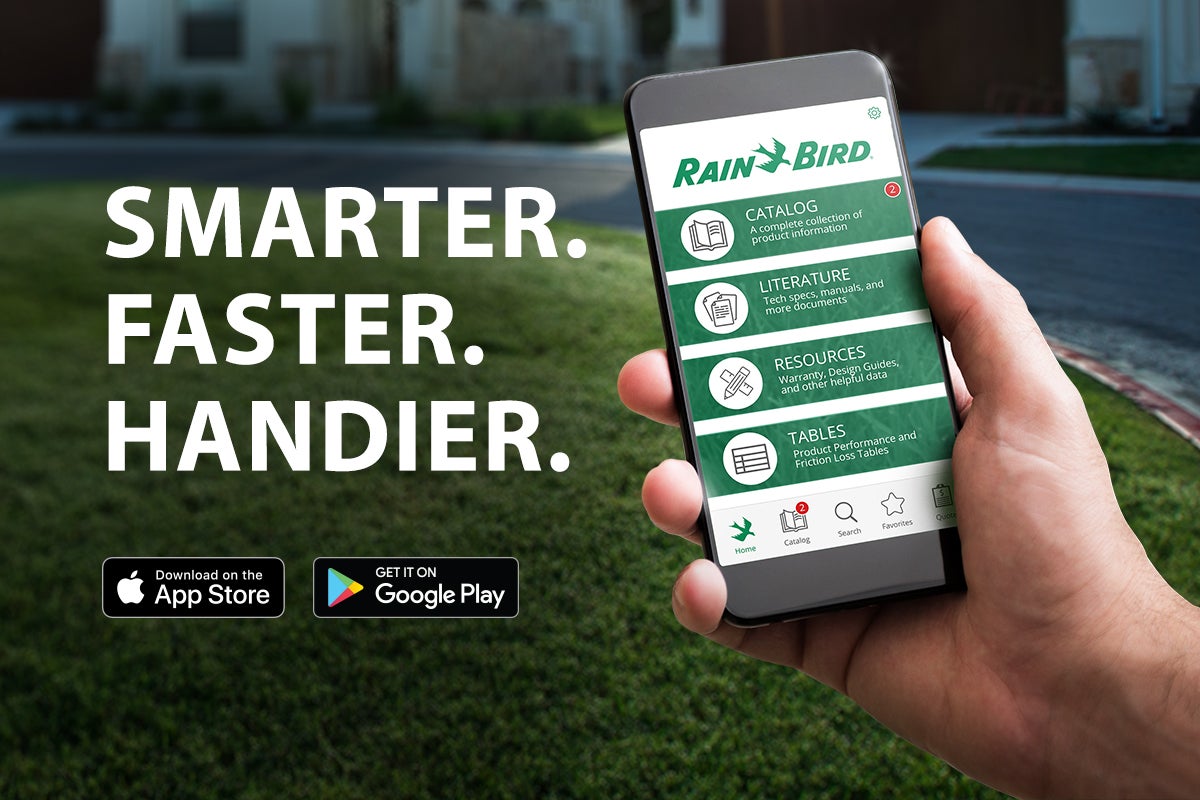 Rain Bird Resources App
NEW
Smarter. Faster. Handier. 
With the Rain Bird Resources app, you can get quick access to critical information in seconds. You can save and share commonly used products, performance tables, and more. It's **FREE** with no login required. Connect to the knowledge you need today.
Redesigned Global Rain Bird Website
NEW
Choose your preferred language
The multi-language Rain Bird website has been redesigned to offer valuable up-to-date information  for products, resources, training, news and more. Serving our global customers and supporting 7 worldwide regions, you'll find the information you need in more than 10 languages!