Parks & Recreation
Rain Bird has decades of experience addressing the unique challenges of park irrigation. With the most innovative and specialized suite of products in the industry, you'll experience the intelligent use of water
Low Volume Irrigation
Reflection Garden, Aurora, Colorado
City of Aurora Uses Rain Bird® Products for Reflection Garden and Memorial
Remote Solutions
Corporate Campus Expansion, College Park, GA
IQ4 Central Control & Smart Valve Technology Team Up for a Complete Rebuild of 183 Zones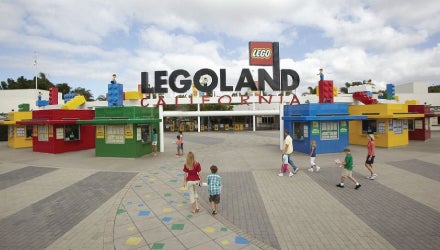 Reclaimed/Dirty Water
LEGOLAND Uses Rain Bird Products to Improve & Simplify Irrigation System Management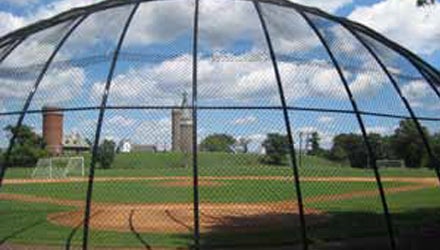 Remote Solutions
Washington D.C. Parks and Recreation
With IQ NCC Communication Cartridges, DPR was able to upgrade the ESP-LXME Controllers to satellite controllers capable of being controlled by the IQ-Desktop.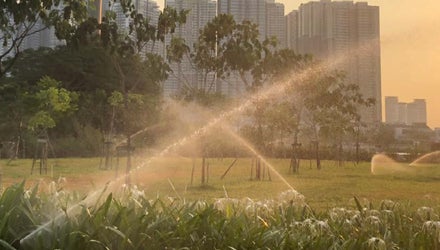 Remote Solutions
The existing irrigation system was also upgraded to utilize IQ-Cloud Central Control for maximum water efficiency and time savings.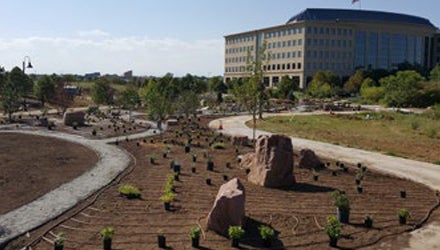 Low Volume Irrigation
Aurora Water-wise Demonstration Garden at the Aurora Municipal Center
The XFS-CV Dripline features a special emitter with built-in 4.3 psi check valve to prevent low-point drainage and a patented copper shield to prevent root intrusion in subsurface installations. The QF Dripline Header offered the city a flexible solution for the supply header.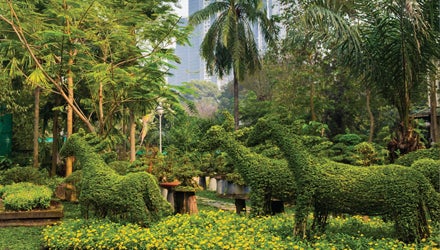 Remote Solutions
Ho Chi Minh City Department of Traffic and Transportation
Since 2015, Ho Chi Minh City has been using IQ-Cloud Central Control to manage the irrigation throughout the public green spaces in parks and street medians. IQ-Cloud was chosen to help reduce water usage and labor costs.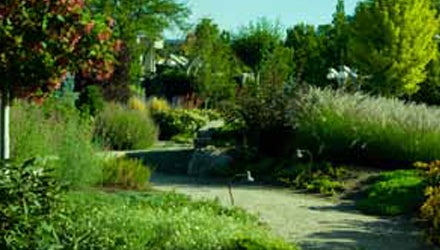 Large/Complex Projects
In addition to 378 irrigation zones, Devin Riles, irrigation water manager for the Gardens, uses Rain Bird's SiteControl Central Control System to manage landscape lighting, audio programming, holiday lighting, misting systems and emergency mainline master valves for a grand total of 420 stations.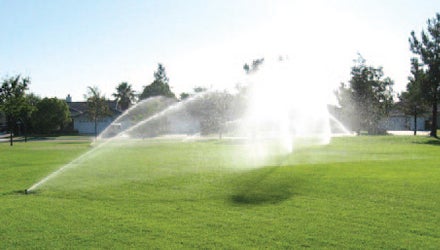 Remote Solutions
City of Bakersfield (CA) Recreation & Parks Department
Maxicom2 helps the City of Bakersfield Recreation & Parks Department save a tremendous amount of time and money when it comes to programming and monitoring their sites.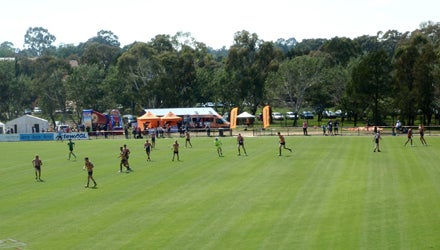 Remote Solutions
Australian Capital Territory Parkland and Sportsgrounds System
Leveraging Central Control to manage sprawling parks and sports fields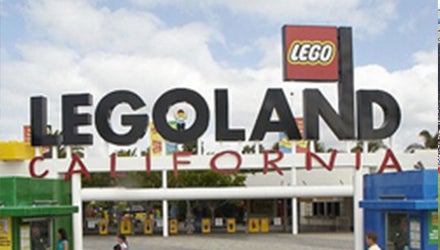 Reclaimed/Dirty Water
Reclaimed Water and Tight Maintenance Schedules Are No Problem for LEGOLAND