Rain Bird Customer Success Stories
Committed to the Success of Irrigation Professionals Since 1933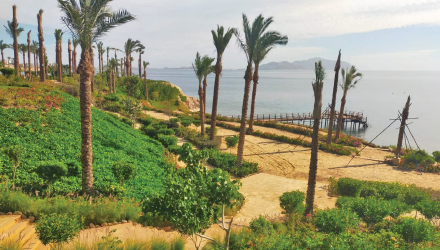 Reclaimed/Dirty Water
Four Seasons Resort, Sharm El Sheikh, Egypt
Luxury Resort Uses Rain Bird® to Irrigate Lush Landscaping Where Water Is Scarce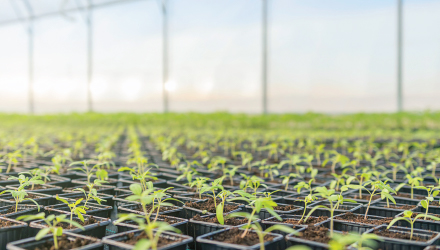 Large/Complex Projects
The Red Sea Nursery Program, Umluj, Saudi Arabia
Nursery Partners with Rain Bird® to Assist with Mission to Provide 25 Million Plants by 2030
Low Volume Irrigation
Reflection Garden, Aurora, Colorado
City of Aurora Uses Rain Bird® Products for Reflection Garden and Memorial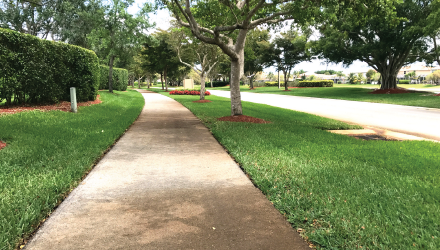 Managing Overspray
Parkhurst Homeowners' Association (HOA), Fullerton, California
HOA Uses Rain Bird® Products to Water Neighborhood More Efficiently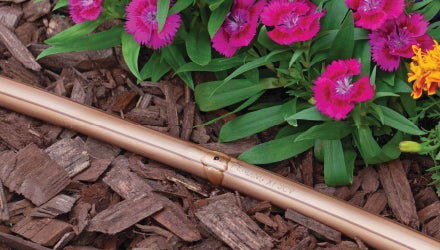 Low Volume Irrigation
Hacienda Mobile Home Estates, Montclair, California
Community Uses Rain Bird® Products to Conserve Resources & Observe State Restrictions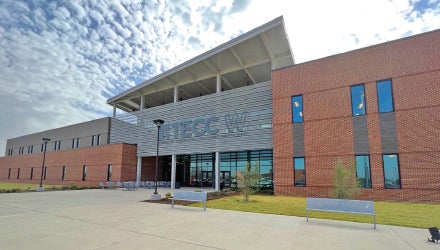 Conserve Water
Technology, Exploration and Career Center West (TECC-W), Lewisville, TX
TECC-W Installs Smart Rain Bird® Technology, Paving the Way for 40 More Properties Across the School District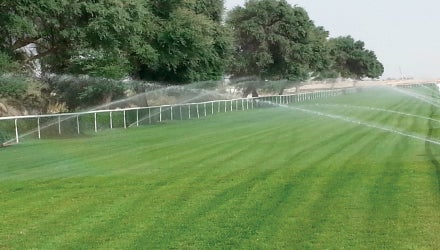 Tight Water Windows
The Bahrain Turf Club, Kingdom of Bahrain
The Bahrain Turf Club replaces outdated irrigation system with Rain Bird® products and improves turf quality with remote water management
Remote Solutions
AAA Landscape, Phoenix, AZ
IQ Central Control Saves Arizona Property Nearly 7,000 Gallons of Water in Just One Event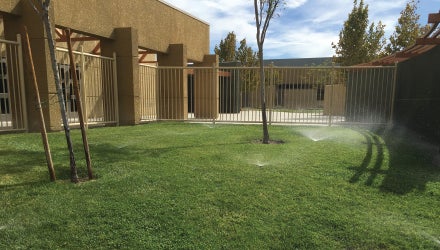 Conserve Water
Barrel Springs Elementary School, Palmdale, California
Barrel Springs Elementary School in Palmdale, CA Achieves Water Savings of 25% Using Rain Bird® Products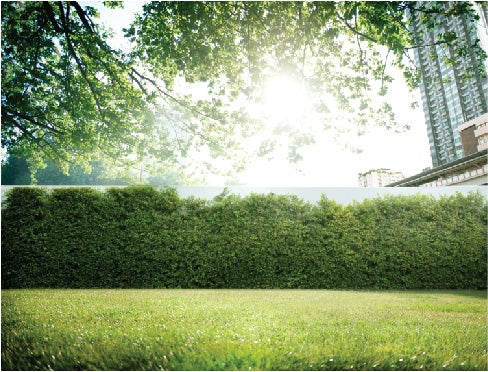 Large/Complex Projects
Benedictine College, Atchison, Kansas
Benedictine College uses Rain Bird® products to efficiently manage water use and irrigation remotely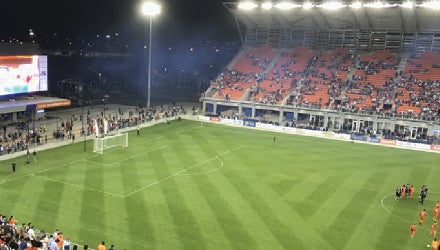 Tight Water Windows
H-E-B Park, Edinburg, Texas
H-E-B Park, home of Rio Grande FC Toros, uses Rain Bird products to maintain premium turf quality throughout their stadium, playing fields, and grounds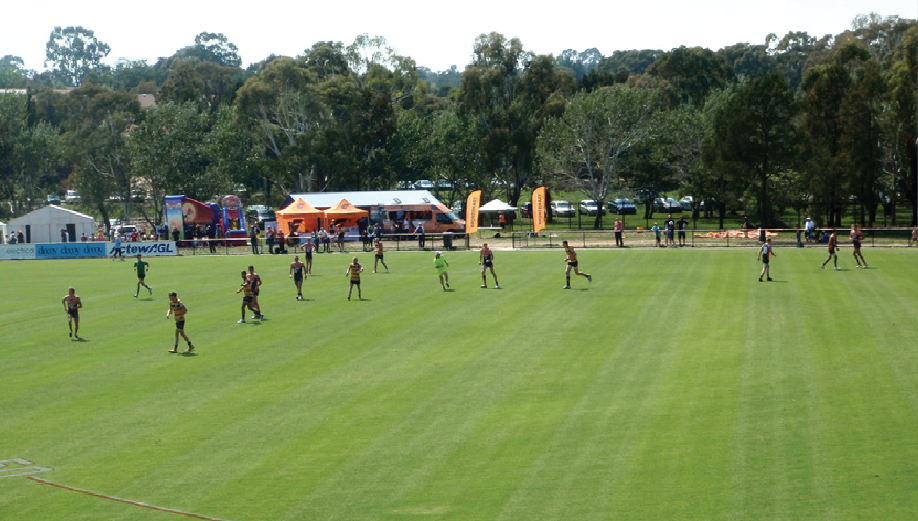 Remote Solutions
Australian Capital Territory, Canberra, Australia
Australian Capital Territory Sports and Recreation Government Overhauls Existing Irrigation System with Superior, Water-Saving Rain Bird® Products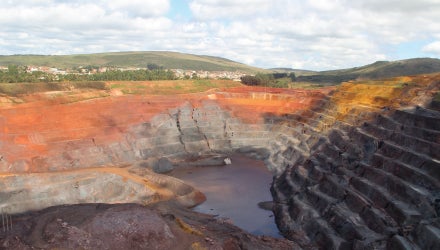 Safety
Minas Gerais Mining Complex, Brazil
Brazilian Mine Increases Safety & Profitability Through Dust Suppression with Rain Bird Products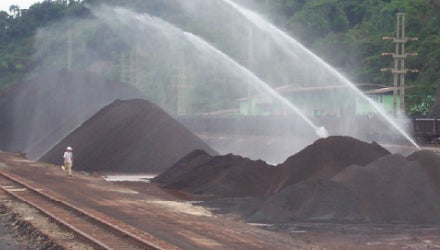 Safety
Valé Iron Ore Facility, Brazil
Brazilian Mine Improves Air Quality by 53% with Rain Bird Products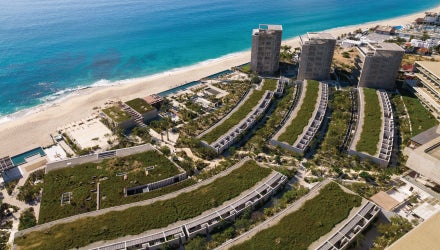 Reclaimed/Dirty Water
Solaz Resort, Cabo San Lucas, Mexico
Luxury Resort Recruits Rain Bird to Optimize Irrigation & Conserve Natural Resources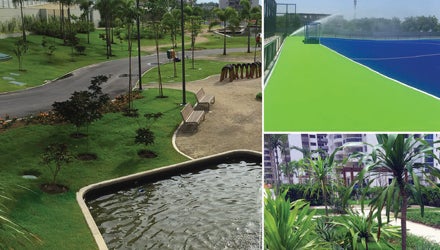 Large/Complex Projects
Global Multi-Sports Events, Rio de Janeiro, Brazil
Prominent Brazilian Sports Complexes, Courses, Parks & Stadiums Choose Rain Bird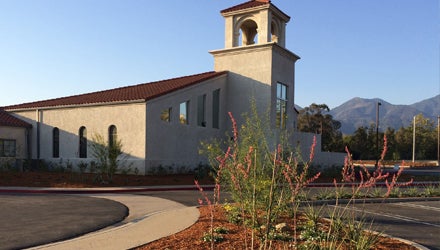 Managing Overspray
Community Lutheran Church (CLC) & Saddleback Children's Center | Rancho Santa Margarita, CA
Rain Bird Donates Resources to Charitable Landscape Renovation Project
Managing Overspray
Nanjing South Railway Station | Nanjing, China
Nanjing Chuangjin Environmental Engineering Co. needed a modern system that would improve irrigation performance and efficiency...without breaking the budget.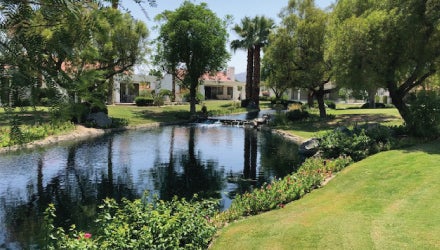 Conserve Water
An Oasis in the Desert Made Possible with Highly Efficient Irrigation & Management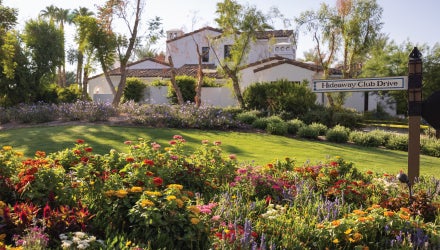 Large/Complex Projects
The Hideaway, La Quinta, CA
Efficient Irrigation Delivers High-End Landscapes at The Hideaway
Remote Solutions
Corporate Campus Expansion, College Park, GA
IQ4 Central Control & Smart Valve Technology Team Up for a Complete Rebuild of 183 Zones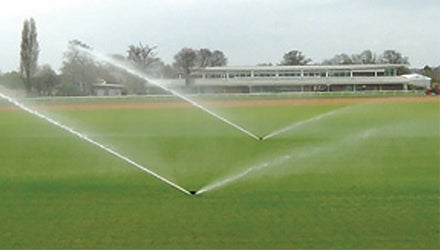 Tight Water Windows
Arsenal Training Ground—A Profile
Using New Technology to Manage Complex Watering Requirements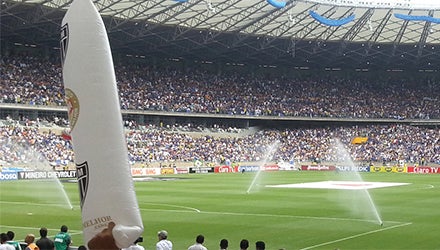 Large/Complex Projects
World-Class Soccer Stadiums, Brazil
World-Class Brazilian Soccer Stadiums Rely on Rain Bird to Provide Design, Installation & Project Management of their Irrigation Systems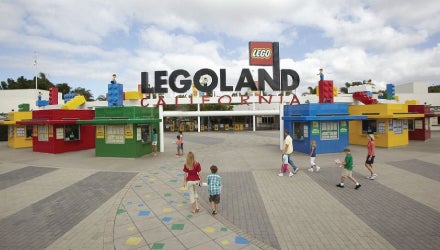 Reclaimed/Dirty Water
LEGOLAND Uses Rain Bird Products to Improve & Simplify Irrigation System Management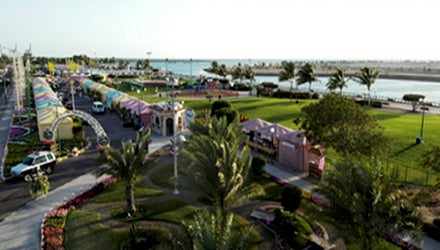 Conserve Water
Yanbu Royal Commission | Saudi Arabia
The Yanbu Royal Commission selected Rain Bird's XFS Sub-Surface Dripline with Copper Shield™ technology as the solution to high maintenance costs, the inefficient use of water and it's root-protection qualities.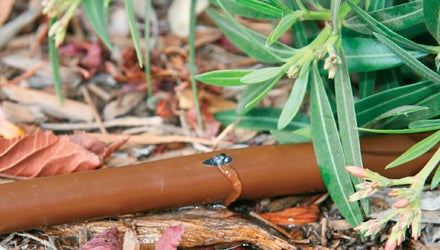 Low Volume Irrigation
Western Municipal Water District
Drip irrigation is probably as important to the future of California's landscape as the aqueducts were to the early Roman Empire.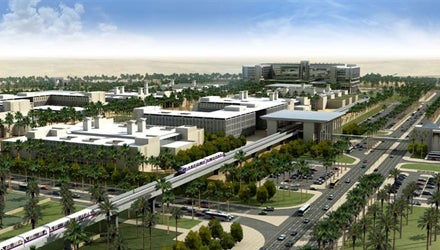 Remote Solutions
Princess Noura Bint AbdulRahman University
SiteControl will manage the landscape irrigation system through 5 TWI's, 27 ESP-SAT units, 195 flow sensors, and a Weather Station in addition to other Rain Bird products (solenoid valves, rotors, bubblers and emitters).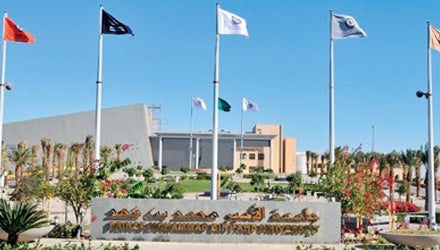 Remote Solutions
Prince Mohammad Bin Fahd University
The landscape department recently upgraded their central control system to Maxicom2® Central Control so they could automatically control which booster pump is used based on water tank levels.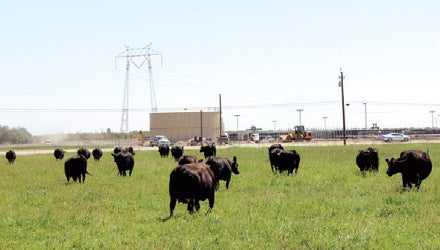 Remote Solutions
Paul's Pride Cattle Ranch
Using IQ's SimulStations™, Paul can operate up to five stations at the same time, which allows him to maximize the capacity of his well and well pump more efficiently.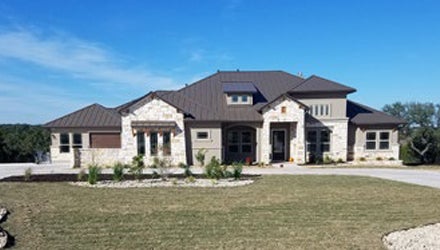 Conserve Water
Custom Home in Austin, Texas
Using the XFS-CV Dripline to irrigate their landscaping, the homeowners can water their entire property using only the rainwater they collect, even during the highest-demand season.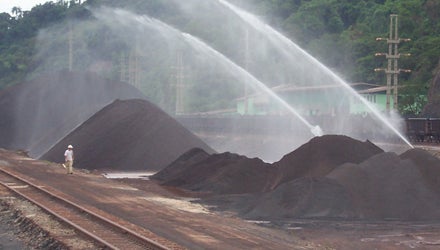 Safety
Guaíba Island Terminal | Valé Dust Control
Rain Bird sprinkler system provides dust control at mining operations. Air quality compliance improves 53% at Valé iron ore facility.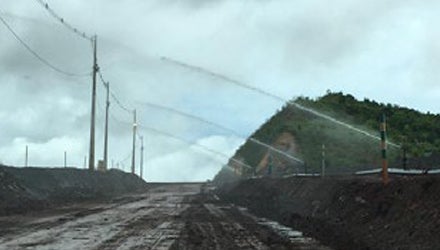 Safety
Minas Gerais Mining Complex
Minas Gerais used XLR Series Water Jets and SiteControl to provide more effective dust control, water savings, and increased the overall safety of the site.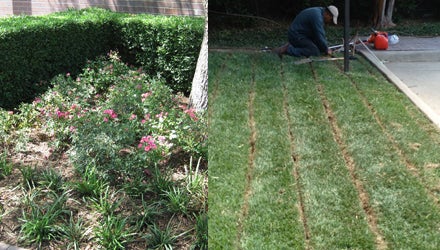 Low Volume Irrigation
Occidental Tower Corporation | Farmers Branch
Occidental Tower Corporation has achieved their goal of a more efficient irrigation system while maintaining a beautiful landscape.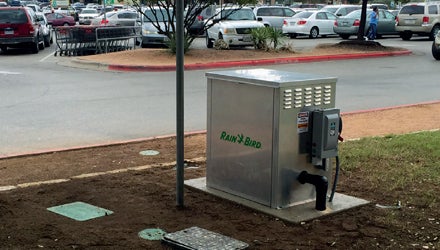 Large/Complex Projects
The CLP Series Pump Station VFD provides slow ramp up, causing less stress on irrigation components and minimizes pressure surges in irrigation systems that have variable flow demand for different irrigation zones and no inline pressure regulation.
Low Volume Irrigation
Sheraton Four Points Hotel and Resort
Rain Bird's XFS Subsurface Dripline with Copper Shield™ Technology was selected to address the water conservation efforts.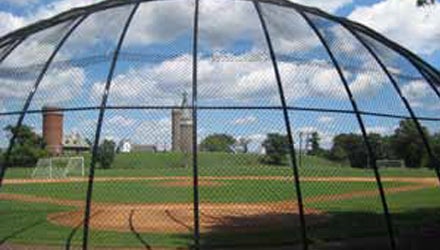 Remote Solutions
Washington D.C. Parks and Recreation
With IQ NCC Communication Cartridges, DPR was able to upgrade the ESP-LXME Controllers to satellite controllers capable of being controlled by the IQ-Desktop.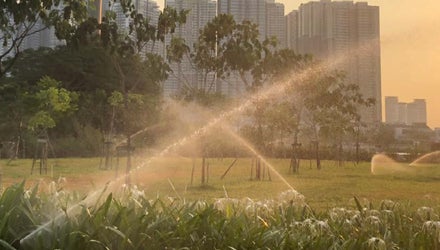 Remote Solutions
The existing irrigation system was also upgraded to utilize IQ-Cloud Central Control for maximum water efficiency and time savings.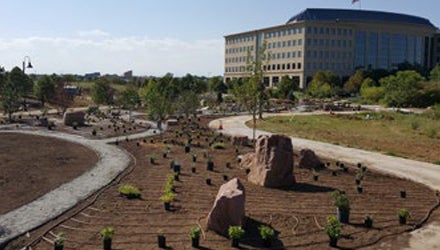 Low Volume Irrigation
Aurora Water-wise Demonstration Garden at the Aurora Municipal Center
The XFS-CV Dripline features a special emitter with built-in 4.3 psi check valve to prevent low-point drainage and a patented copper shield to prevent root intrusion in subsurface installations. The QF Dripline Header offered the city a flexible solution for the supply header.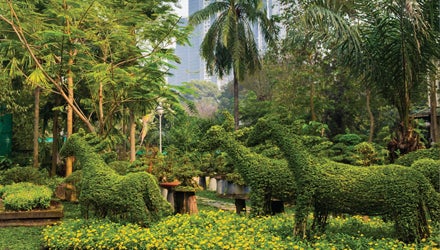 Remote Solutions
Ho Chi Minh City Department of Traffic and Transportation
Since 2015, Ho Chi Minh City has been using IQ-Cloud Central Control to manage the irrigation throughout the public green spaces in parks and street medians. IQ-Cloud was chosen to help reduce water usage and labor costs.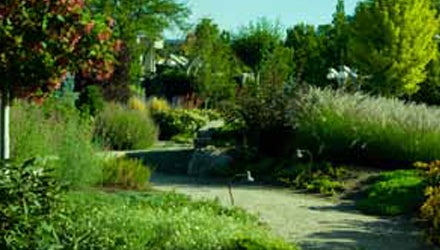 Large/Complex Projects
In addition to 378 irrigation zones, Devin Riles, irrigation water manager for the Gardens, uses Rain Bird's SiteControl Central Control System to manage landscape lighting, audio programming, holiday lighting, misting systems and emergency mainline master valves for a grand total of 420 stations.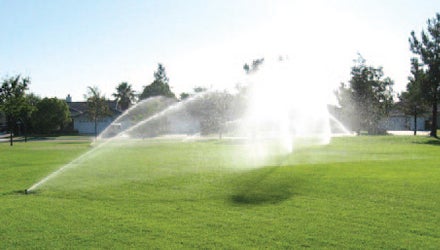 Remote Solutions
City of Bakersfield (CA) Recreation & Parks Department
Maxicom2 helps the City of Bakersfield Recreation & Parks Department save a tremendous amount of time and money when it comes to programming and monitoring their sites.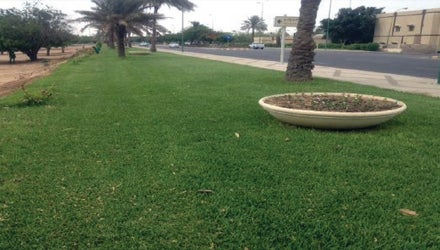 Conserve Water
Yanbu Smart Streetscaping
Using XFS has helped to not only reduce water use by 40 percent but also produce green spaces that are a benefit to the community.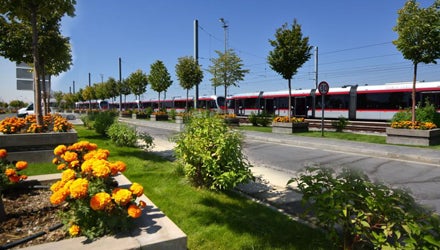 Managing Overspray
KAYSERAY Project - Railway System Green Line
With the XFS Sub-surface Dripline, pedestrian ways, cars and trams were protected from being irrigated. Wind and evaporation loss were also eliminated by the irrigation through XFS Sub-surface Dripline.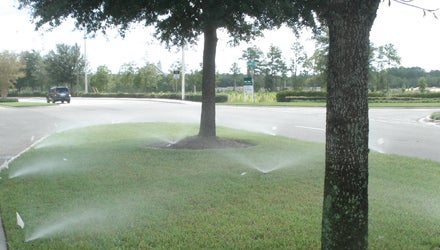 Conserve Water
Distribution uniformity, run time reduction, and reduced consumption cost made possible with the installation of HE-VAN nozzles.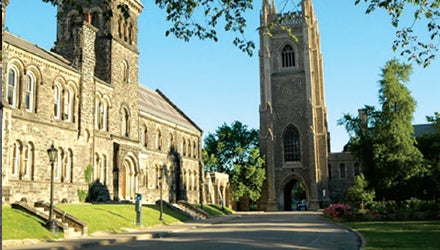 Conserve Water
University of Toronto St. George Campus
The University of Toronto recently upgraded to the IQ-Desktop v. 3.0 to save time, increase efficiency and meet the requirements of a University-wide water conservation initiative. In the two years since its installation, IQ has helped U of T save over 10 million gallons of water.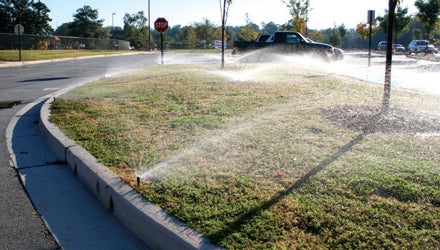 Managing Overspray
Cobb County School District
Two schools in the Cobb County School District were retrofitted with RD1800™ PRS Sprays with Flow-Shield™ Technology with HE-VAN Nozzles, 5000 Plus PRS Rotors, and the Falcon® 6504 Rotor for a larger district-wide water saving initiative.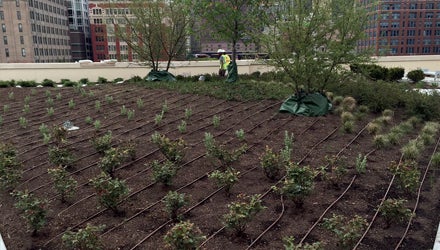 Conserve Water
British International School of Chicago, South Loop
The QF Dripline Header saved the installation team time and the school money. The ESP-SMTe Series Smart Irrigation Control System and weather station was also installed to provide accurate, weather-based control of irrigation schedules.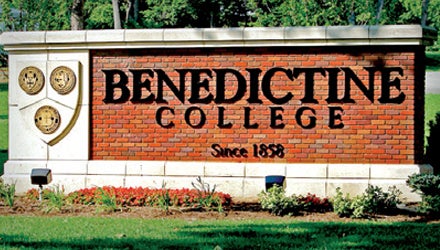 Large/Complex Projects
The ability to expand the irrigation system was critical for the college's future irrigation plans.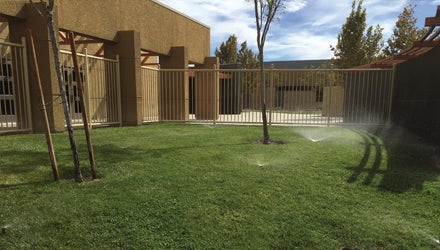 Conserve Water
Barrel Springs Elementary School
The results of PRS-Dials showed an impressive average water savings of 25 percent, which amounts to 3,536 gallons per irrigation cycle.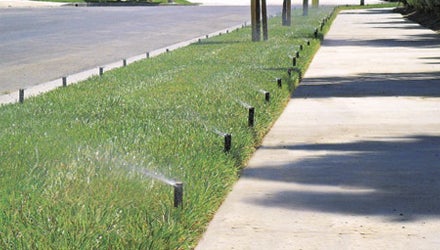 Managing Overspray
Parkhurst Homeowners' Association
The association is now seeing savings of approximately 20 percent in the zones that have been fitted with SQ Series nozzles.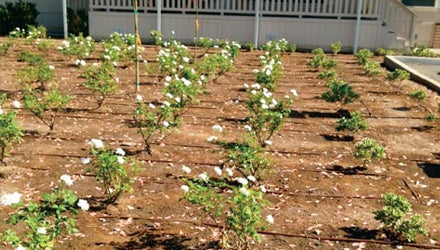 Conserve Water
Hacienda Mobile Home Estates
All three versions of Rain Bird's dripline products are installed at the property: XFD On-Surface Dripline, XFS Subsurface Dripline and XFCV Dripline with Heavy-Duty Check Valve.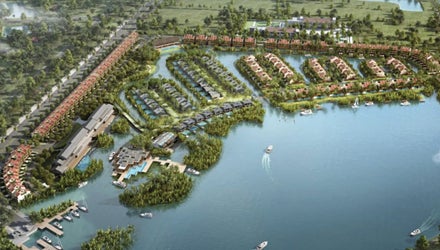 Remote Solutions
Casamia Hoi An Resort Development
The ESP-LXIVM reduced the number of wire splices, saving the property owner money on installation labor and reducing the risk of future ground faults.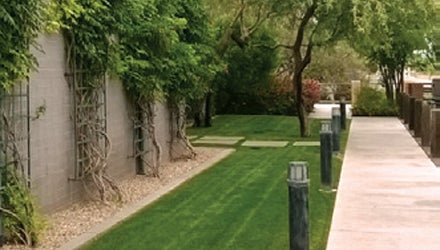 Conserve Water
Norterra Pointe, Desert Ridge, and Tatum Highlands HOAs
IQ's detection of excessive flow rates recently saved one property nearly 7,000 gallons of water during one event.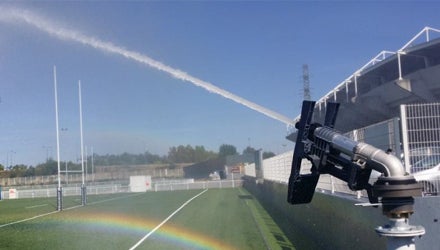 Large/Complex Projects
Stade Toulousain Training Center
The artificial pitch is equipped with the new XLR Water Jet bringing Highly uniform distribution which effectively irrigate large areas without flooding or pooling in overwatered zones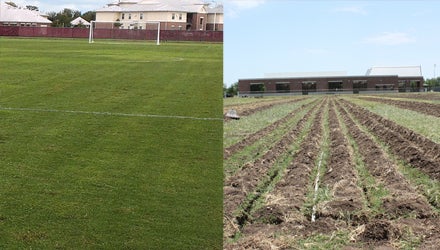 Low Volume Irrigation
Schreiner University Men's Soccer Field
Conversion of existing over-head rotor irrigation system to sub-surface drip irrigation at the Men's/Women's Soccer Field located at Schreiner University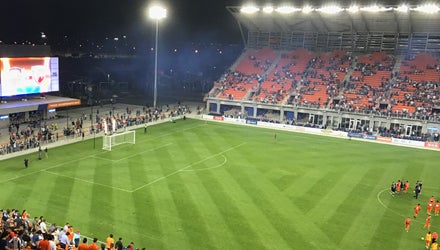 Remote Solutions
The entire site, including landscaped areas in the parking lot and surrounding the stadium, use Rain Bird commercial and drip irrigation products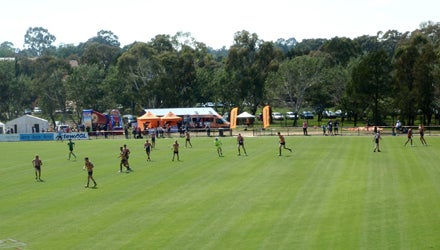 Remote Solutions
Australian Capital Territory Parkland and Sportsgrounds System
Leveraging Central Control to manage sprawling parks and sports fields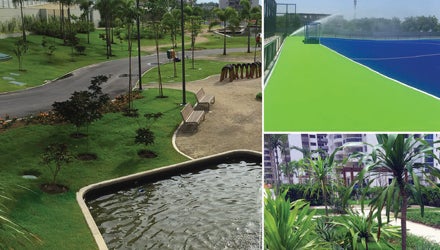 Large/Complex Projects
Barra Sports Park & Athletic Housing Complex
A world-class athletic housing complex relies on Rain Bird irrigation systems to meet unique requirements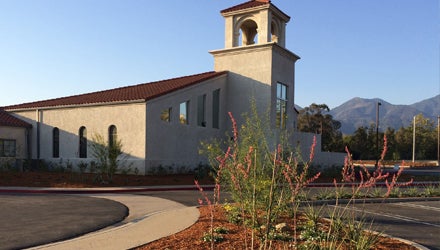 Conserve Water
Community Lutheran Church & Saddleback Children's Center
Rain Bird products help community church and preschool transform their 30-year-old campus into a model of water efficiency and sustainable landscaping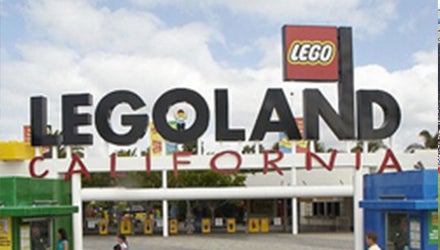 Reclaimed/Dirty Water
Reclaimed Water and Tight Maintenance Schedules Are No Problem for LEGOLAND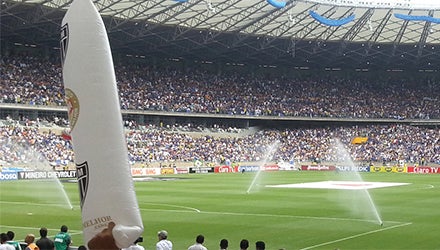 Large/Complex Projects
World-Class Soccer Stadiums, 11 Locations, Brazil
Brazilian Soccer Stadiums Rely on Rain Bird Irrigation Systems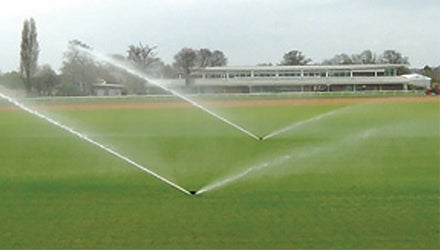 Tight Water Windows
Arsenal Football Club Leverages Technology to Achieve Intelligent Irrigation