Smart Irrigation Grounds News
October 2020
Column Content
All-In-One XFS-CV Dripline Series + Dripline Design Resources
The only dripline you'll need, XFS-CV Dripline is ideal for on-surface, sub-surface, sloped, or flat applications. With check valves and pure copper chips in every emitter, XFS-CV offers protections from low-point drainage and root intrusion. Use our dripline design and product selection guides to get best practices for dripline design and answers to installation and maintenance questions.
Online Product Selection Guide
NEW CAD Drawing Search in Design Resources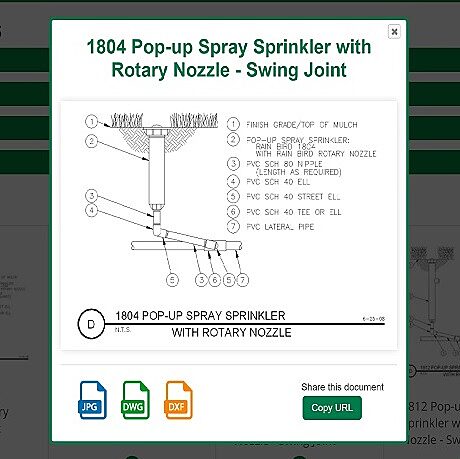 Our new Design Resources gives you and your customers easy access to CAD drawings searchable by product and industry certification. See a preview of the drawing and which formats are available. Design Resources is also the hub for all design information including performance charts, design guides, LANDF/X, written specifications, calculators, and more. Help your customers search by product or by document making it easy to find the documents they need.
September Schedule for Live Streaming Professional Training
Live Streaming Professional Training is a convenient and cost-effective way to get your entire team trained. Get real-world technical knowledge and the same top-notch skills promoted by the Irrigation Association with the convenience of online access. Our professional trainers are live so you can ask questions anytime just like in-person classes. Multi-seat discounts are available for training your staff/crews.
Reminder About Helpful Resources
2020 Landscape Irrigation Products Catalog 
AutoCAD Product Legend File (PDF) 
Certificate of Performance to ASABE/ICC 802-2014 standard 
Knowledge Center - FREE Product Training
Monthly Webinars Keep You Informed

At our monthly webinars a panel of irrigation experts discuss real-world irrigation design and maintenance challenges and provide insight on the most effective solutions. You get practical advice and best practices you can use to tackle challenges in the field.
Mark your calendar for these upcoming topics:
Nov. 18, 2020: Understanding Pumps
Dec. 16, 2020: Overcoming Challenges with 2-Wire System Design/Installation
Jan. 20, 2021: Keeping Up with Changing PRS Regulations
Feb. 24, 2021: Using the Right Irrigation Products in Challenging Situations
Listen back to past webinars on PRS regulations, remote water management and drip irrigation here.
ESP-LXIVM Controller Wins Technical Innovation Contest Award at EIMA
EIMA is the largest European exposition of machinery for agriculture and gardening, and includes a competition that recognizes technological innovations and advancements in current technology. This year, the EIMA Evaluation Committee rewarded Rain Bird with an EIMA International 20/21 Mention award for the ESP-LXIVM Two-Wire Controller with Smart Valve Technology.
Past Issues