Smart Irrigation Grounds News
Aug/Sept 2020
Column Content
NEW XFS-CV Dripline Takes On Any Application
With XFS-CV Dripline, you can use the same drip product throughout your property, making your job easier. Every emitter has a built-in check valve to keep the dripline charged with water on steep slopes and a pure copper chip provides the most effective, non-chemical protection against root intrusion. Sloped or flat terrain, on-surface or sub-surface, XFS-CV can take on any application.
Increase Reliability and Reduce Installation Time of Two-Wire Systems
The NEW ESP-LXIVM Two-Wire controller enables communication between the valve and the controller providing confirmation each valve is working and diagnostics for faster troubleshooting. We've also reduced the number of wire splices needed by 50% which improves system reliability and reduces material and labor costs.
Design Irrigation Systems Faster with New Design Resources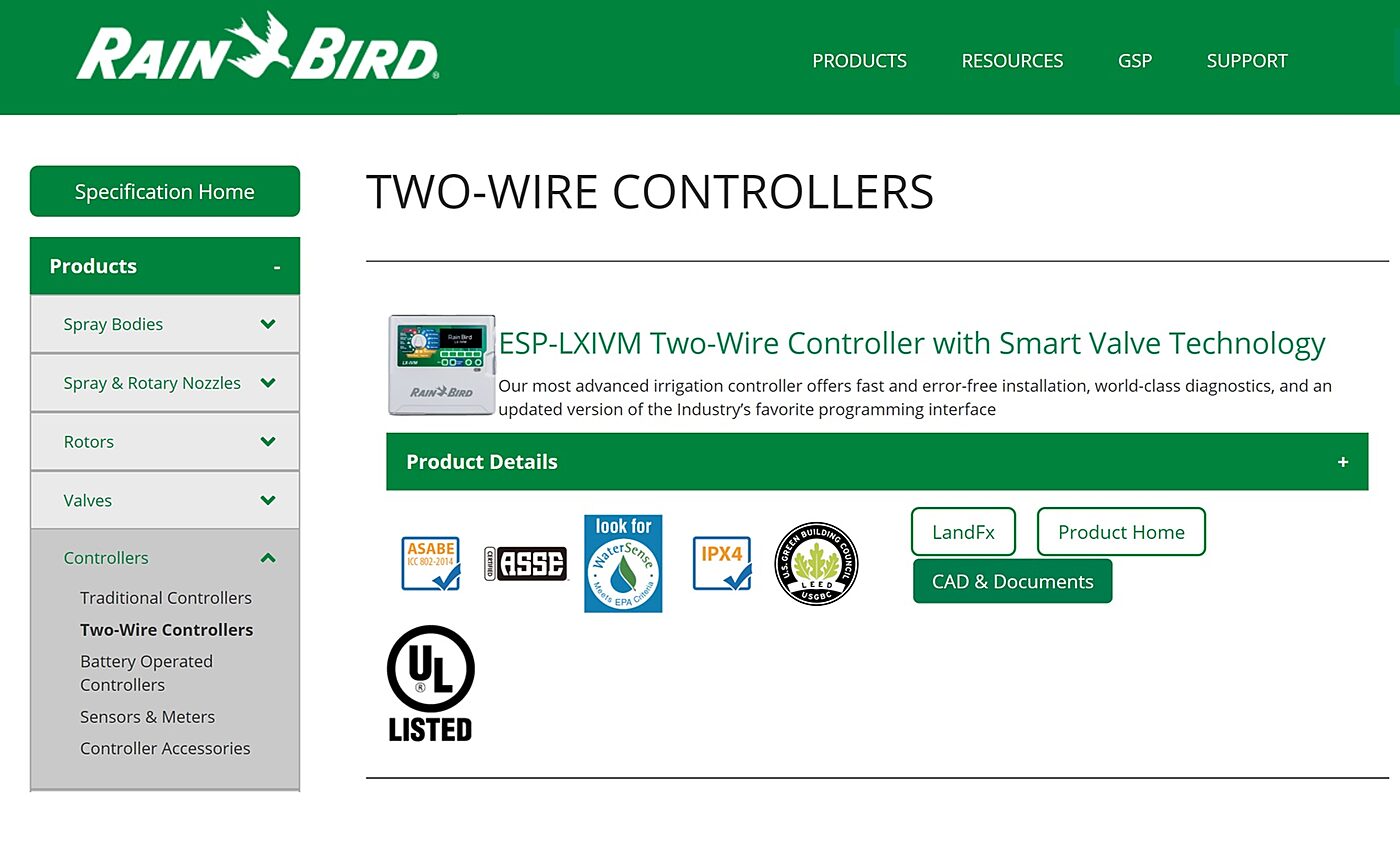 Find the information you need quicker in our new Design Resources portal.  You can access Land F/X data tech specs, editable specifications for easy copy/paste and format, CAD drawings, application drawings, and product iconography, and more.
Visit the Design Resources page
September Schedule for Live Streaming Professional Training
The September schedule for live, online professional training is available. Our high-quality irrigation training is taught by professional trainers. You'll get real-world technical knowledge and the same top-notch skills promoted by the Irrigation Association. Pre-scheduled classes cover the most relevant topics (troubleshooting, central control programming) with live Q&A. 
Reminder About Helpful Resources
2020 Landscape Irrigation Products Catalog 
AutoCAD Product Legend File (PDF) 
Certificate of Performance to ASABE/ICC 802-2014 standard 
Knowledge Center - FREE Product Training
Find Best Spray Head or Nozzle for the Project Using New Comparison Charts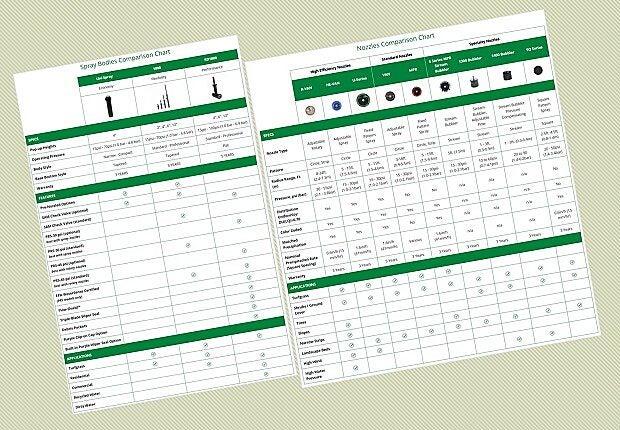 Use our new comparison charts for spray bodies and nozzles to compare and select the Rain Bird spray bodies, spray nozzles and rotary nozzles for your site. These charts provide you a side-by-side comparison of our full line of options for spray systems that set new standards in durability and innovations.
NEW Website Tracks PRS Spray Body Requirements and Resources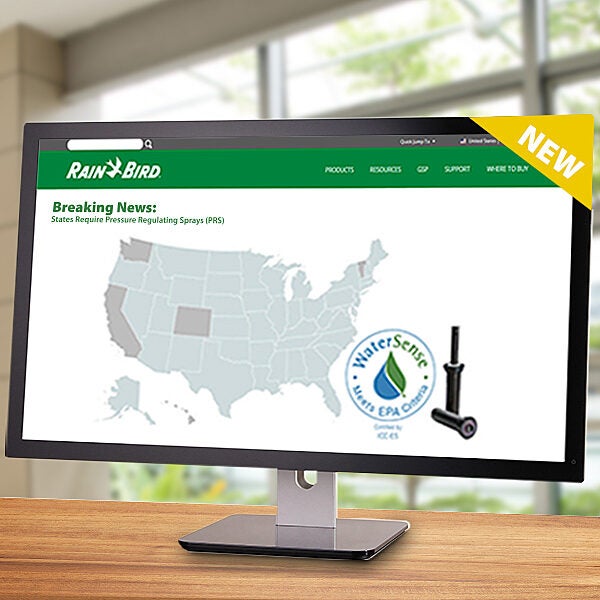 Are you staying current on state legislation across the U.S. and water-saving advantages of pressure-regulating spray bodies? Rain Bird's new PRS website is a one-stop source to find out where and when PRS sprinkler bodies are being mandated, how to convert from non-PRS to PRS, and how much water can be saved using PRS.
Submit Your Pump Station Request for Information Online
Whether your project requires a pump station to pump reclaimed water from a reservoir to a 1-million-acre sports field complex, or simply boost pressure of municipally supplied water, our pump stations have you covered. Our NEW Pump Station Request for Information tool is the place to get started with a quote, specs and design help.
Past Issues