Working at Rain Bird - San Diego, California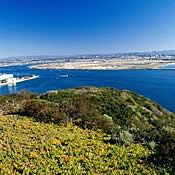 One of the most popular cities on California's west coast, boasting year-round warm weather, sandy beaches, and a range of different cultures and foods, making the city an ideal choice to live and raise a family. San Diego's unique geography provides a landscape that has something for everyone, from diverse outdoor activities (hiking, snorkeling, kayaking, mountain biking) to a variety of households in every size and lifestyle.
Home to many of our engineers who work closely with our Mexico manufacturing facilities, the area offers a more relaxed lifestyle but has a strong economy with diverse populations and top educational institutions including the University of San Diego. There are many great places to live but some of the most popular locations are San Marcos, Encinitas, Carlsbad, Del Mar, La Mesa and Rancho Santa Fe. Each town is a smaller community with safe neighborhoods and good education options.
In addition to offering a great quality of life, San Diego has a strong economy, a variety of industries and a diverse population. According to a 2014 issue of Forbes magazine, it is also known as "Technology's Perfect Climate" because of its talented, well-educated workforce and a mix of high-tech industry.  Making San Diego an ideal location for our engineers who are developing innovative products for our business.
Explore Other Rain Bird Locations: Azusa | Tucson | Steele | San Diego | Europe | Mexico
Or click below to learn more about your career opportunities:
Marketing, Sales & Product Management
Finance, Information Systems, Human Resources