Sections
Search Available Positions
Rain Bird's Commitment to Excellence
At Rain Bird, our core values shape our identity as a company and drive our unwavering commitment to producing top-quality products and fostering the growth of our employees. Discover what fuels our daily pursuits and makes Rain Bird the industry leader it is today.
We Are Guided by Our Set of Values
At Rain Bird, our actions are guided by a set of core values that permeate every aspect of our work. Whether it's the development of highly effective water-saving irrigation products, the cultivation of enduring relationships with our customers, or the respectful and caring treatment of our employees, our values illuminate our path forward.
Integrating Values into Our Work Environment
Quality:
We strive for excellence by consistently delivering superior products and services.
Ethical and Honest Behavior:
Our commitment to integrity shapes our actions and interactions.
Environmental Stewardship:
We take deliberate steps to preserve and protect our planet's vital water resources.
Continuous Improvement:
We embrace the pursuit of growth and innovation, always seeking to enhance our processes and solutions.
Innovation and Entrepreneurial Behavior:
We foster a culture of creativity and resourcefulness, empowering our employees to think outside the box.
Customer Service and Customer Orientation:
We prioritize the needs of our customers, providing exceptional support and tailored solutions.
Productivity, Positivity, and Safety:
We cultivate a productive and positive work environment that places the safety and well-being of our employees first.
Personal Development and Growth:
We invest in our employees' professional growth, offering opportunities for advancement and personal fulfillment.
Results Orientation:
We are driven by a commitment to achieving tangible and meaningful outcomes.
Community Involvement:
Giving back is at the core of who we are. We take pride in actively engaging with our local communities, dedicating our time and resources to a diverse range of charitable activities.
Rain Bird Gives Back: Empowering Communities through Volunteerism
At Rain Bird, community service is deeply ingrained in our corporate values and beliefs. We are honored to actively participate in our local communities, embodying the principles of 'The Intelligent Use of Water™' in more ways than one. Our company and our employees are wholeheartedly committed to making a lasting impact through a wide variety of charitable endeavors. Together, we nurture the vital connections that promote water conservation and sustainable practices on a global scale.
Rain Bird Gives Back
Community service is an important part of our corporate values and beliefs. At Rain Bird, we take pride in our involvement with our local communities. Our company and our employees have a long-term commitment to volunteering in a diverse group of charitable activities including: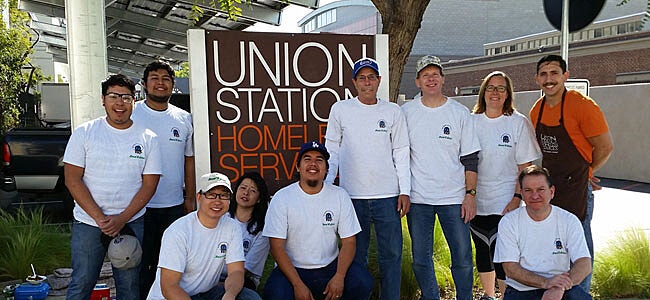 Local Homeless Shelters
Save The Beach Clean-up
Adopt-a-family Program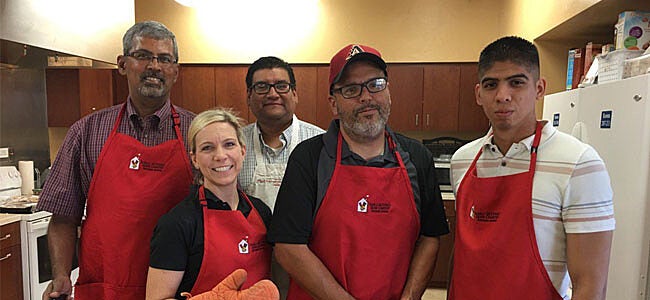 Community Food Banks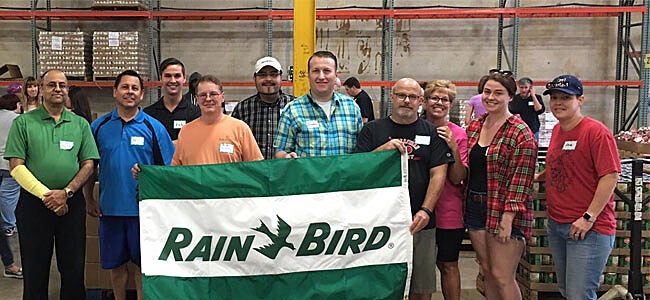 Ronald McDonald House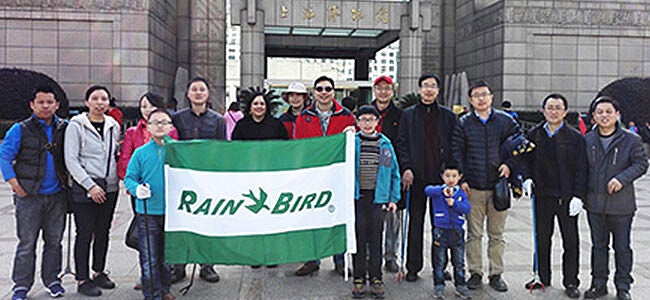 Humane Society
Charity Fun Runs
Habitat For Humanity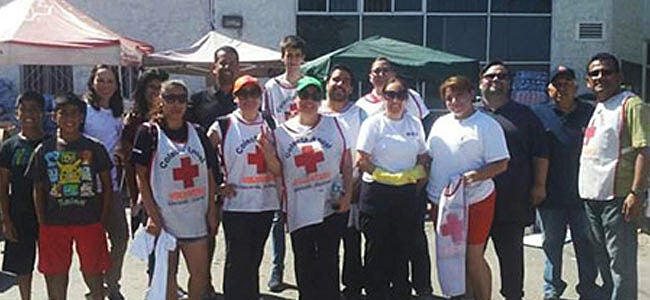 The United Way
Rain Bird also donates water conserving irrigation products to local schools and community green spaces.

Career Opportunities at Rain Bird
Search Available Positions