Working at Rain Bird - Azusa, California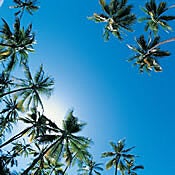 Rain Bird's origins are rooted in Southern California, and our corporate headquarters are still located in the Azusa / Glendora area. Located 30 miles east of Los Angeles, California, Azusa is nestled at the foot of the beautiful San Gabriel Mountains. This small, neighborly community is an excellent place to raise a family and is less than an hour away from the vast cultural and economic opportunities of Los Angeles, as well as the Pacific ocean and numerous beaches. Glendora, La Verne, Claremont, Pasadena, Walnut, Rancho Cucamonga and West Covina are nearby communities that many of our employees call home. 
In addition to being Rain Bird's headquarters, Azusa is only a few miles from Glendora, California, where the first original horizontal action impact drive sprinkler was conceived and the Rain Bird brand was born. This location is rich in company history, yet offers today's employees' modern office space and/or state-of-the-art manufacturing and distribution facilities to work in.
In Azusa, we design, manufacture, and distribute residential and light commercial irrigation products.
"Although I was raised in Turkey, I stay in California because I love the weather, beaches and great areas to travel to all over California"
- Bulut, Business Development Manager
Or click below to learn more about your career opportunities:
Marketing, Sales & Product Management