Total System Solutions for Every Application
Commercial irrigation requires more. More performance. Flexibility. Dependability. And more time, money and resources against the job. At Rain Bird, irrigation is our only business. So we implement rigorous standards for every new product and component throughout design, development and testing. With easy access to technical support from sales representatives and distributors, you can count on solutions that meet and exceed every need and expectation.
Superior Development. 
Superior Testing.
Total Focus. 
Total Solutions.
Better Service. 
Better Results.
Next-Generation Technology
Both the LXME2 and LXIVM controllers were put to the ultimate user experience test to demand better performance in commercial settings. Multiple rounds of customer research, testing and vetting went into each controller, resulting in an improved user interface.
Simplified Dial
Intuitive Operation
Backlit Display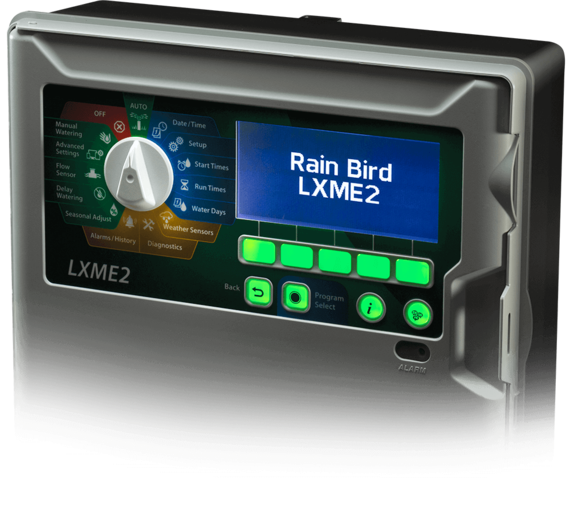 ESP-LXME2
Step Up Your Control
The popular LXME Series Commercial Controller is more streamlined than ever before. Get 40 programs, a simplified user interface and advanced flow management capabilities to tailor your irrigation.
Increase efficiency with the Simple, Upgraded LXME2
Mix and Match Modules
As a modular system, contractors can explore up to 12 configurations to meet customer needs at different price points — allowing for future expansion.
Adjust As You Need
Up to 40 programs are available, allowing users to customize station capacity and make watering more effective.
Integrate with a Complete System
LXME2 is compatible with IQ4 and the Rain Bird app for remote irrigation management through additional feature options.
Explore LXME2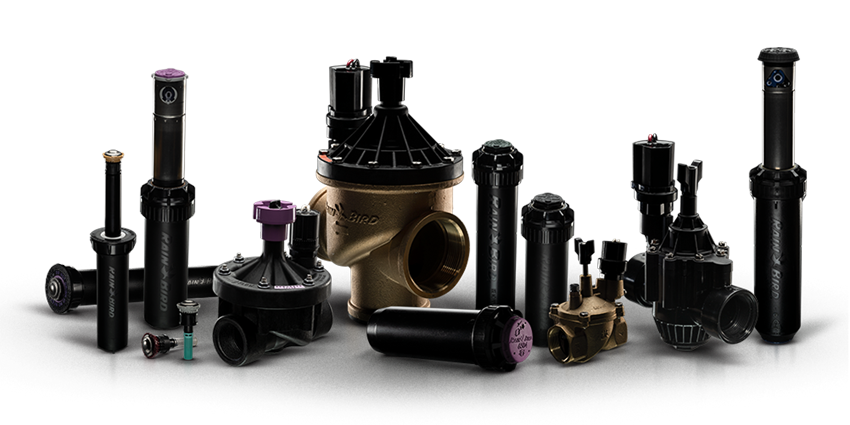 Everything For A Complete Commercial System
No matter the size of application, there's a Rain Bird solution for any problem. Filter what you need, compare products and customize components to expand your system's capabilities.
Find A Local Distributor
Need to find a product to quickly fix your problem? Locate your local Rain Bird distributor to find the solution that works for your application.