LNK2 Enhanced Control
Irrigation System Control from Anywhere
Link to improved irrigation control with the new Rain Bird LNK2 WiFi Module.
Streamline system management and get instant access via smartphone along with the following features:
• Strengthened network connection
• Automatic weather adjustments provide daily run time changes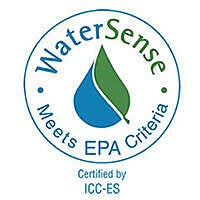 Features
Step up to Connectivity
Enables our most popular controllers (ESP-Me, ESP-RZXe, ST8 and ESP-TM2) to WiFi capabilities, making them fully accessible and programmable from iOS or Android compatible devices
Smart Home Compatible (NA, EU and Australia)
Access our free professional app and manage multiple sites
Use your phone like a wireless remote
Water a single zone, all zones, or set a custom schedule
Simple, multi-site management
No tools required
Peace of Mind
Receive push notifications for irrigation and weather-based events. You can tailor alerts so only get the information that matters to you.
Built-in mobile notifications unlock remote diagnostics : set up service calls, troubleshooting access, receive freezing conditions warnings, and much more
Smart and Responsible
Weather data from local weather sources automatically adjust system run times on a daily basis. Your yard receives only the water it needs while saving up to 50% in water.
Superior programming capabilities that are designed to meet the most stringent water restrictions
LNK2 uses encrypted wireless communication to help protect our user's privacy
Specs
2.4 GHz (only) WiFi router compatible with WEP and WPA security settings    
Compatible with iOS 8.0 and Android 6 (Marshmallow) or later mobile devices  
Operating Temperature: 14° F (-10° C) to 149°F (65°C)  
Storage Temperature: -40°F (-40°C) to 150°F (66°C)  
Operating Humidity: 95% max @ 50°F to 120°F (10°C to 49°C) non-condensing environment
Electrical Specifications
24VAC(RMS) 50/60Hz; 55mA max
Certifications
cULus [US and Canada], FCC Part 15c [US], WaterSense (when used with ESP-ME, ESP-ME3, ESP-RZXe or ESP-TM2) [US], ISED RSS-247 [Canada], IFETEL [Mexico], CE [European Union], RCM [Australia and New Zealand], Smart Approved WaterMark [Australia], ENACOM [Argentina], ANATEL [Brazil], SUBTEL [Chile], CMIIT [China], SUTEL [Costa Rica], NTRA [Egypt], HKCA1039 (Issue 6) [Hong Kong], Ministry of Communication & IT [India], CMC [Iraq], MOC [Israel], CITRA [Kuwait], Ministry of Telecommunications [Lebanon], ANRT [Morocco], TRA [Oman], CONATEL [Paraguay], CITC [Saudi Arabia], IMDA [Singapore], ICASA [South Africa], TRC [Sri Lanka], NCC [Taiwan], CERT [Tunisia], TRA [UAE], UkrSEPRO [Ukraine], URSEC (Uruguay)
Dimensions
Width: 1.13" (2.87 cm)
Height: 1.83" (4.65 cm)
Depth: 0.48" (1.22 cm)
Model Comparison
LNK2WIFI: LNK2 WiFi Module for Rain Bird ESP-TM2 and ESP-Me Series Controllers
Related Documents
Related Products