INSTALL PRODUCTS WITH
BUILT-IN CHECK VALVES:
A Gamechanger for
Sustainable Irrigation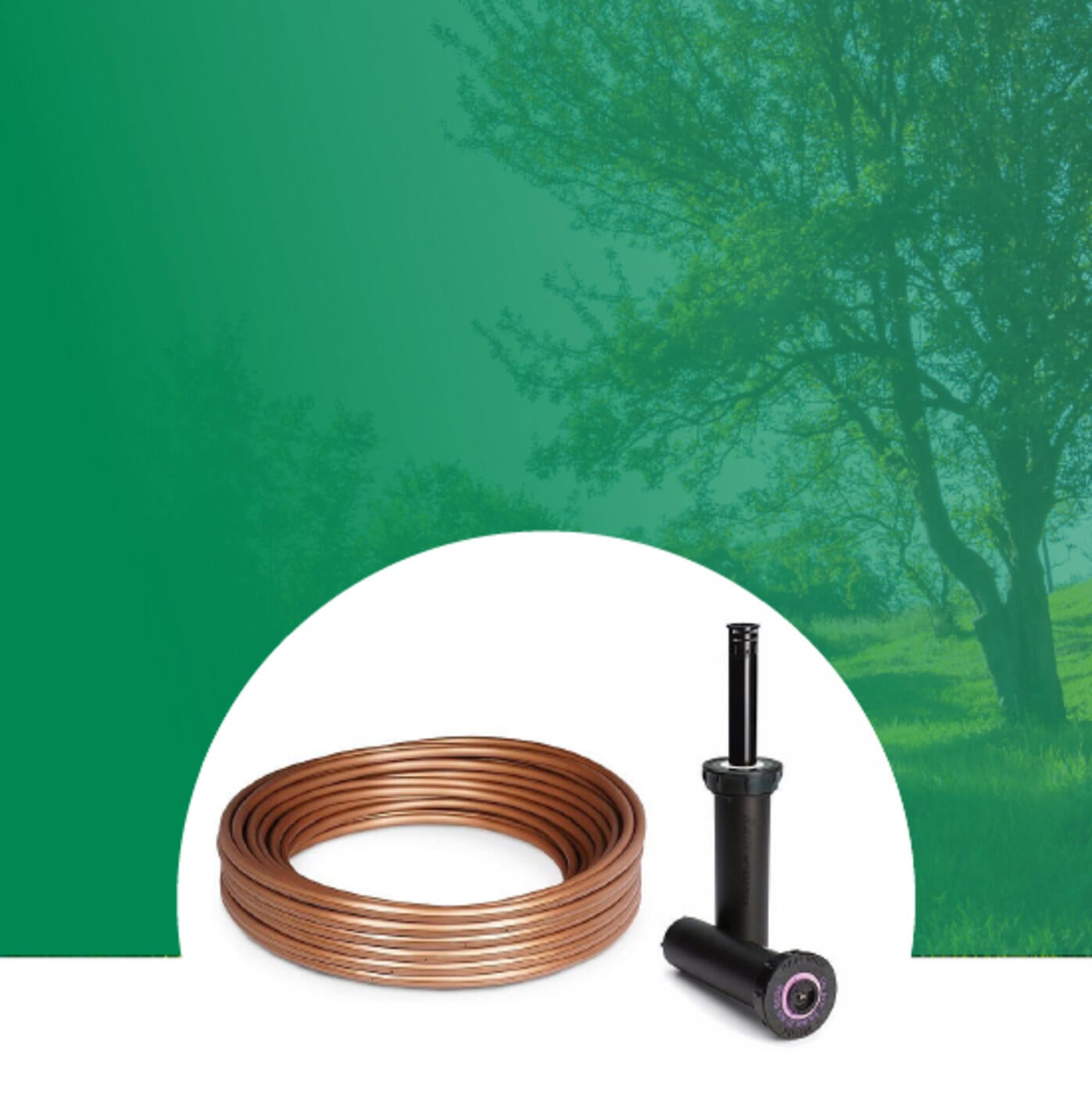 INSTALL PRODUCTS WITH BUILT-IN CHECK VALVES:
A Gamechanger for
Sustainable Irrigation
What is Low-Head Drainage?
When the irrigation system is turned off, the water leftover in the lines naturally flows downhill and exerts pressure on the emission device at the lowest point. Eventually, enough pressure will cause the water to force its way out—a phenomenon known as "low-head drainage." Depending on the property topography and the size and length of the irrigation pipe, this recurring leakage can waste a significant amount of water and wreak havoc on landscaping.
Sustainable Benefits of Installing Irrigation Products with Check Valves
Not All Check Valves are Created Equal
Check valve performance will vary greatly depending on the manufacturer. Rain Bird is proud to offer check valves that provide the highest hold-back in the industry. Many Rain Bird products offer built-in check valves capable of holding back anywhere from 8 to 14 feet of water.
How to Put Check Valves to Work for You
Water-Saving Solutions for Every Project
Sustainability…Without the Stress
Sustainability requires commitment—not stress. Rain Bird makes it easy to conserve resources and improve water stewardship. Our goal at Rain Bird is to make sustainability simple for our customers. Call 1-800-RAINBIRD to see how we can help you save water and achieve your sustainability goals.