1800 Series Spray Heads
The #1 Irrigation Spray Head in the World
Installed in parks and backyards across the globe, Rain Bird's 1800 Series is the #1 commercial-grade irrigation spray head brand in the world.
Chosen for its reliability, heavy-duty materials, and versatility, the 1800 Series offers a broad selection of pop up heights and nozzle combinations for watering shrubs, small lawns, and irregularly shaped planting areas.
All models feature Rain Bird's patented pop-up mechanism with heavy-duty stainless steel spring for dependable out-of-sight retraction, plus an exclusive co-molded wiper seal for unmatched resistance to grit, pressure, and extreme environments.
The Perfect Pair for Pressure Regulation
Rain Bird's pressure-regulating stem (PRS) saves up to a gallon of water per minute.
We offer three perfectly paired combinations of PRS spray bodies and high-efficiency nozzles. Each pair is designed to work together to give you the best possible performance across your entire irrigation system — all while saving water.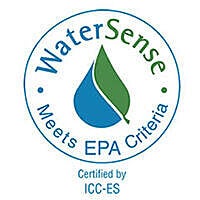 Features
All 1800s:
Co-molded wiper seal provides unmatched resistance to grit, pressure and the environment
Constructed of time-proven UV-resistant plastic and corrosion-resistant stainless steel parts, ensuring long product life
Precision controlled flush at pop-down clears debris from unit, assuring positive stem retraction in all soil types
Two-piece ratchet mechanism allows easy nozzle pattern alignment and provides added durability
Five-Year Trade Warranty
1800 SAM Series:
Built-in Seal-A-Matic (SAM) check valve. Eliminates the need for under-the-head check valves
Ideal for use in areas with changing elevations
Traps water in lateral pipes in elevation changes of up to 14 feet (4.2 m), eliminating low head drainage at the base of slopes or hillsides
Reduces wear on system components by minimizing water hammer during start-up
1800 PRS Series:
All Rain Bird pressure regulating spray bodies are WaterSense certified by ICC-ES
PATENTED PRS pressure regulator built into stem. No parts to be installed at the site. Saves time and money
Maintains constant outlet pressure at 30psi (2.1 bar) or 45 psi (3.1 bar) at varying inlet pressures regardless of nozzles used
30 psi is recommended for optimal spray nozzle performance, 45 psi is recommended for optimal rotary nozzle performance
1800 SAM-PRS-30 and SAM-PRS-45 Series
Combines Seal-A-Matic check valve and PRS-30 or PRS-45 for best performance
Ideal for sloped applications that have fluctuating or high pressure
Specs
Flow-by: 0 gpm at 8 psi (0.6 bar) or greater; 0.10 gpm (0.02 m³/h; 0.36 l/m) otherwise
Spacing: 2.5 to 24 feet (0.8 to 7.3m)*
Pressure: 15 to 70 psi (1.0 to 4.8 bar)
1800 SAM Series:
SAM capability: holds up to 14 feet (4.2 m) of head; 6 psi (0.4 bar)
Flow-by: 0 gpm at 8 psi (0.6 bar) or greater; 0.10 gpm (0.02 m3/h; 0.36 l/m) otherwise
Installation: bottom inlet
*2.5 to 15 feet with standard Rain Bird Spray Head Nozzles (SQ, U-Series, HE-VAN); 8 to 24 feet with Rain Bird Rotary Nozzles
Dimensions
½" (15/21) NPT female threaded inlet
Exposed surface diameter: 2¼ " (5.7 cm)
2" spray bodies: 4" (10.2 cm) body height; 2" pop-up height (5.1 cm)
4" spray bodies: 6" (15.2 cm) body height; 4" pop-up height (10.2 cm)
6" spray bodies: 9 3⁄8" (23.8 cm) body height; 6" pop-up height (15.2 cm)
12" spray bodies: 16" (40.6 cm) body height; 12" pop-up height (30.5 cm)
Model Comparison
Base Models:
1802: 2" (5.1 cm) pop-up height
1804: 4" (10.2 cm) pop-up height
1806: 6" (15.2 cm) pop-up height
1812: 12" (30.5 cm) pop-up height
SAM Models:
1804-SAM: 4" (10.2 cm) pop-up height
1806-SAM: 6" (15.2 cm) pop-up height
1812-SAM: 12" (30.5 cm) pop-up height
PRS-30 Models:
1802PRS: 2" (5 cm) pop-up height
1803PRS: 3" (8 cm) pop-up height
1804PRS: 4" (10.2 cm) pop-up height
1806PRS: 6" (15.2 cm) pop-up height
1812PRS: 12" (30.5 cm) pop-up height
PRS-45 Models:
1804P45: 4" (10.2 cm) pop-up height
1806P45: 6" (15.2 cm) pop-up height
1812P45: 12" (30.5 cm) pop-up height
SAM-PRS Models:
1804-SAM-PRS: 4"(10.2 cm) pop-up height
1806-SAM-PRS: 6" (15.2 cm) pop-up height
1812-SAM-PRS: 12" (30.5 cm) pop-up height
SAM-P45 Models:
1804-SAM-P45: 4" (10.2 cm) pop-up height
1806-SAM-P45: 6" (15.2 cm) pop-up height
1812-SAM-P45: 12" (30.5 cm) pop-up height
Related Documents
Related Products