The next generation in nozzle design. The R-VAN line is engineered to deliver the most efficient coverage while making installation and maintenance faster and easier. Rotary nozzles have evolved. It's time to move irrigation forward. It's time to advance with R-VAN.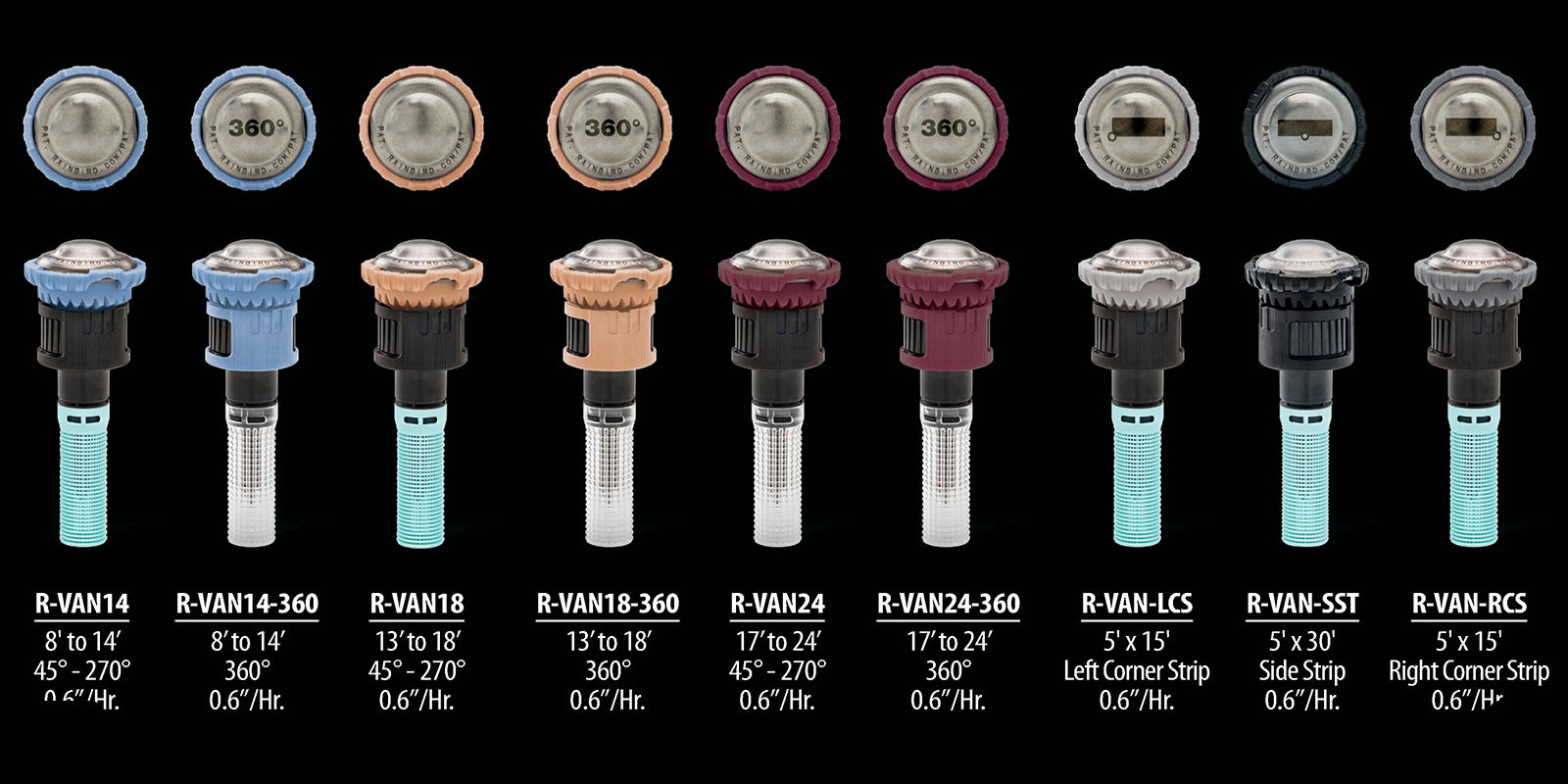 Thumbnails to swap out video player.
R-VAN Requires Half the Models to Achieve 45° to 360° vs. MP Rotator
Debris Flushing 
With R-VAN nozzles, clogs are easily cleared and the nozzle does not need to be replaced.
Matched Precipitation Rate Short Throw & Strips
All R-VAN nozzles can be installed on the same zone due to matched precipitation rate between model types throughout the product line and with rotors.
33% Shorter Run Times
R-VAN is ideal for Time Restricted Irrigation Applications
Wind-Resistant Streams
R-VAN delivers larger streams for greater wind resistance resulting in improved coverage and efficiency.
Effective Long-Distance Watering
Rotors water more effectively than any multi-stream nozzle at long distances due to their single, large, wind-resistant stream. To optimize system performance, Rain Bird 5004 MPR Rotors can be installed on the same zone as any R-VAN nozzle.