IC System™ 
Two-Way Integrated Control

A Revolutionary, Simplified Approach to
Field Control

.

In today's environment, you have to work smarter, not harder. That's where Rain Bird's intelligent and intuitive Integrated Control System (IC System) changes the game. It lets you streamline installations, maintain pinpoint control and reap benefits that reach far beyond irrigation. You can gain instant diagnostic and single-head control from anywhere via computer, smartphone or tablet. And now, with Integrated Control Interface Plus (ICI+) and IC CONNECT™, you can get more flexible control. For powerful, innovative and complete property management, make the smarter choice with IC System.
Simplified Design

Streamline installations using 90% less wire and 50% fewer splices, while eliminating satellites, hubs and decoders.

Constant Communication

True two-way communication provides the confidence your system is working and allows you to catch and prioritize issues.

Easy Expansion

Minimize labor costs during expansion by simply adding components anywhere there is a MAXI™ Cable.
Upgrade to Instant Communication with the
IC System.
Easier to Install. Simple to Maintain.
IC System eliminates the most common challenges of traditional systems. Less wire and fewer components means you have less to buy, install, maintain and troubleshoot.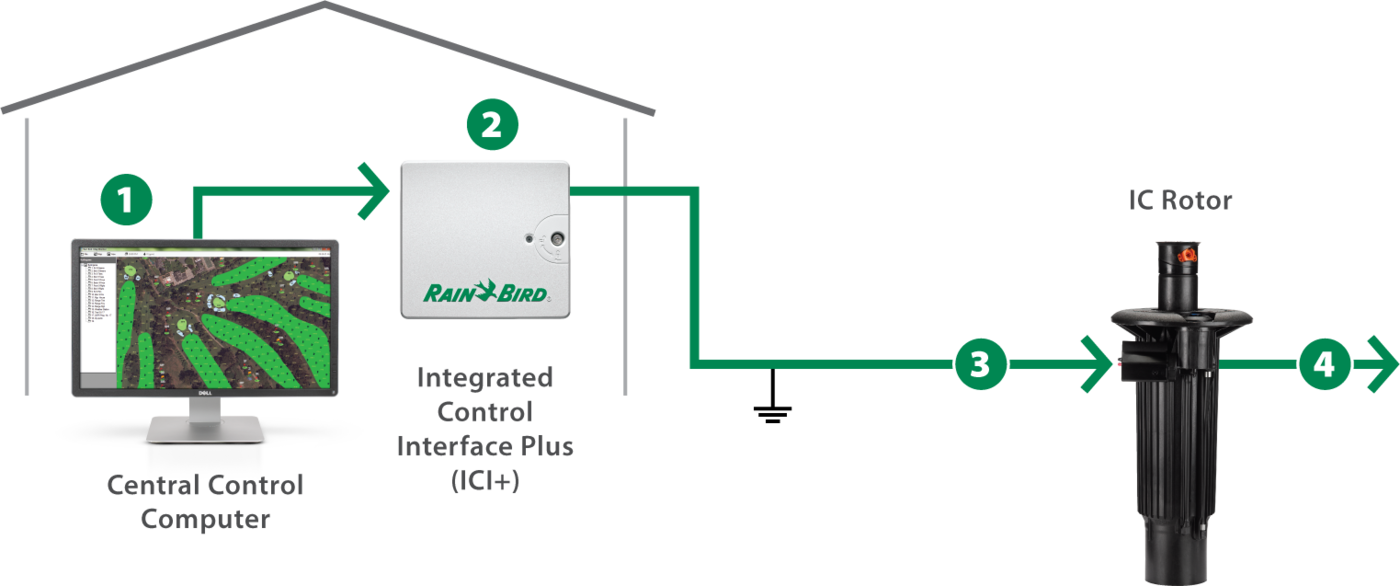 The Complications of Competitive Two-Wire Systems
 More components mean more parts can fail, including hubs and satellites. These complications can lead to expensive issues when something goes wrong. In other words, satellites on the course can create extra failure points.

Experience the IC System Difference
Get a first-hand look at what sets this innovative system apart.
Request a Demo