Global Soccer Stadiums in Russia Choose Rain Bird Irrigation Systems for Optimum Water-Efficiency
AZUSA, CA (June 6, 2018) – Over the past few years Russia has welcomed many top athletes from around the world, and soon some of the top soccer teams will be competing in both newly built and renovated Russian soccer stadiums.  Rain Bird Corporation has been selected to provide the irrigation systems for eight of the 12 soccer stadiums, each seating between 35,000 to 80,000 fans.  With a focus on water conservation, these new venues offer the world's best soccer players superior field conditions.
"We are honored that our irrigation systems have been chosen to help create beautiful soccer fields for the people of Russia to enjoy for years to come," said Jean-Paul Crouzoulon, Rain Bird international business manager.  "We feel that supporting our partners in Russia, Brazil and other large sports venues is a privilege that creates opportunities to expand our relationships to more experts in the sports field industry."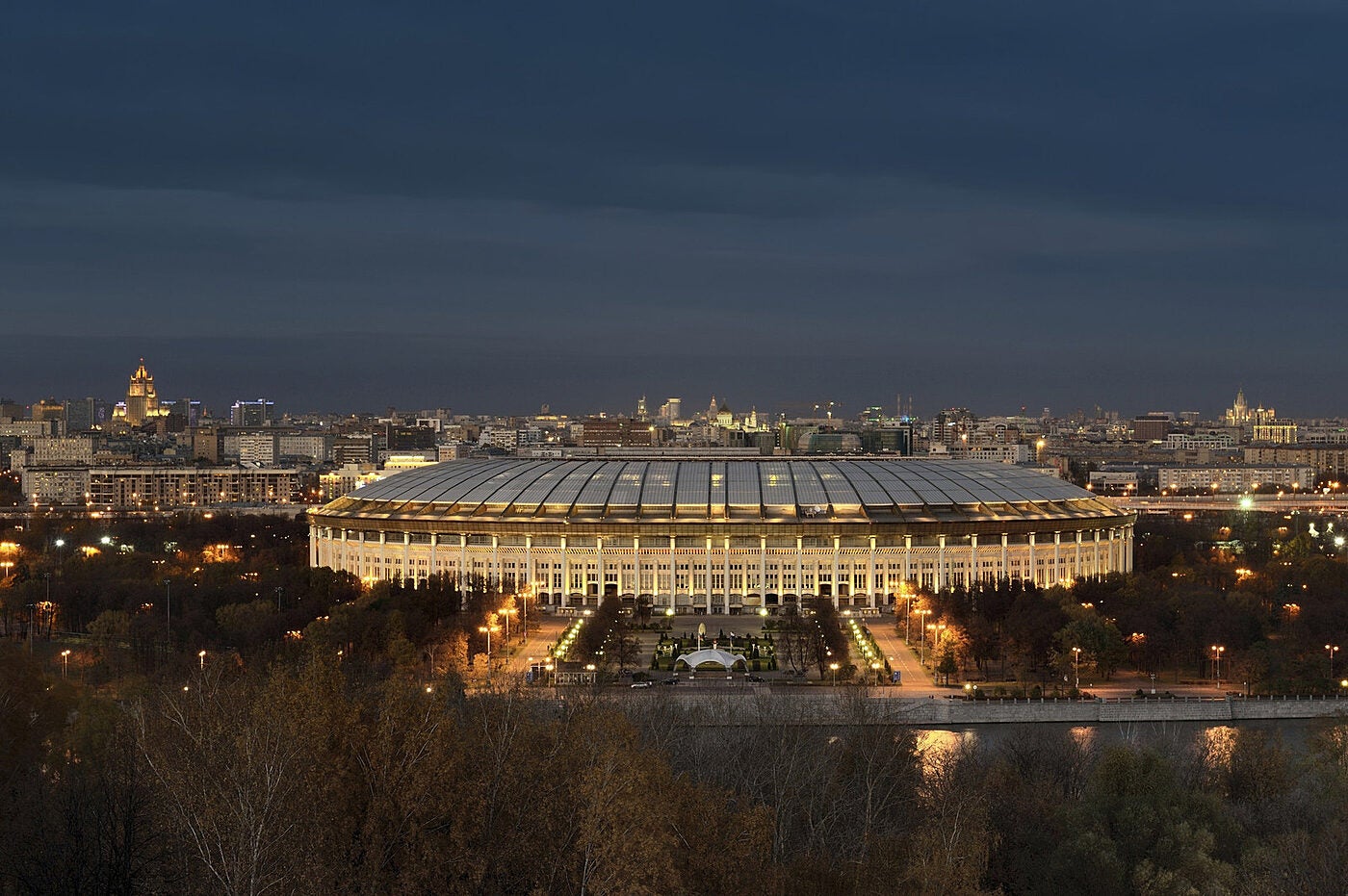 Some of the Russia projects included are the Luzhniki and Otkrytie Arenas in Moscow, Rostov Arena, Volgograd Arena, Samara Arena, Mordovia Arena, Nizhny Novgorod Stadium and Kaliningrad Stadium, built throughout Russia. Each project had unique irrigation system requirements and challenges, and given the large size of these projects, the design and installation processes were complex. Rain Bird's comprehensive line of commercial irrigation solutions addressed each of the project's challenges.  Rain Bird Europe's sales and technical team worked alongside a strong network of experienced distributors and contractors, to ensure each project met our high quality standards and were completed on time.
The projects used a variety of Rain Bird® products including the EAGLE™ 950E Series Rotors, 8005 Stainless Steel Rotors, and PGA and PEB Series Valves.  We also installed Rain Bird ESP-LXD Controllers, IQ Desktop, and the WR2 wireless rain and freeze sensors to ensure the correct amount of water is distributed, even with unexpected weather changes.
"Being a part of these large stadium projects is very exciting and rewarding for our team," said Denis Petiteau, Rain Bird product manager for Europe. "We look forward to sharing our expertise in water management to support many more projects in the future." 
ABOUT RAIN BIRD:
Based in Azusa, Calif., Rain Bird Corporation is the world's leading manufacturer and provider of irrigation products and services.  Since its beginnings in 1933, Rain Bird has offered the industry's broadest range of irrigation products for farms, golf courses, sports arenas, commercial developments and homes in more than 130 countries around the globe.  Rain Bird has been awarded more than 450 patents worldwide, including the first in 1935 for the impact sprinkler.  Rain Bird and The Intelligent Use of Water™ are about using water wisely.  Its commitment extends beyond products to education, training and services for the industry and the community.  Rain Bird maintains state-of-the-art manufacturing assembly facilities in the United States, China and Mexico.  www.rainbird.com.
# # #
 
For More Information Contact
Leslie Lenhart
Rain Bird Corporation
520-741-6142
llenhart@rainbird.com