March/April 2021 Smart Irrigation Grounds News
Column Content
NEW Flow-Indicating Basket Filter
Protect drip system and small spray zones
The new Flow-Indicating Basket Filter makes it easier to protect drip systems and small spray zones. This compact, all-in-one solution delivers instant flow measurement, filtration and optional pressure regulation to 40 psi (2.8 bar). Cost-effective flow sensing solution for commercial or residential projects.
Download Free Rain Bird Resources App
No login. Save and share info easily.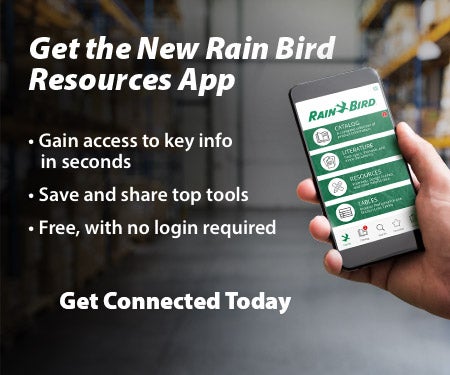 April and May Live Streaming Training Opportunities
Our Live Streaming classes cover irrigation installation basics, electrical and valve troubleshooting, irrigation design and more in short, pre-scheduled classes. Classes are taught by professional trainers and you can ask questions, just like in-person training. You can also earn continuing education credits to maintain your certifications.
NEW 1800® Series PRS-45 Spray Heads Without Check Valve
1800 PRS-45 Spray Heads are now available in models without a check valve. PRS-45 regulates to 45 psi for optimal performance of R-VAN Rotary Nozzles. The new models offer a better value option when a check valve isn't needed. Together, 1800 PRS-45 and R-VAN deliver larger water droplets that are less likely to get carried away by wind.
Reclaimed Water System Resources
Find Solutions to Reclaimed Water Challenges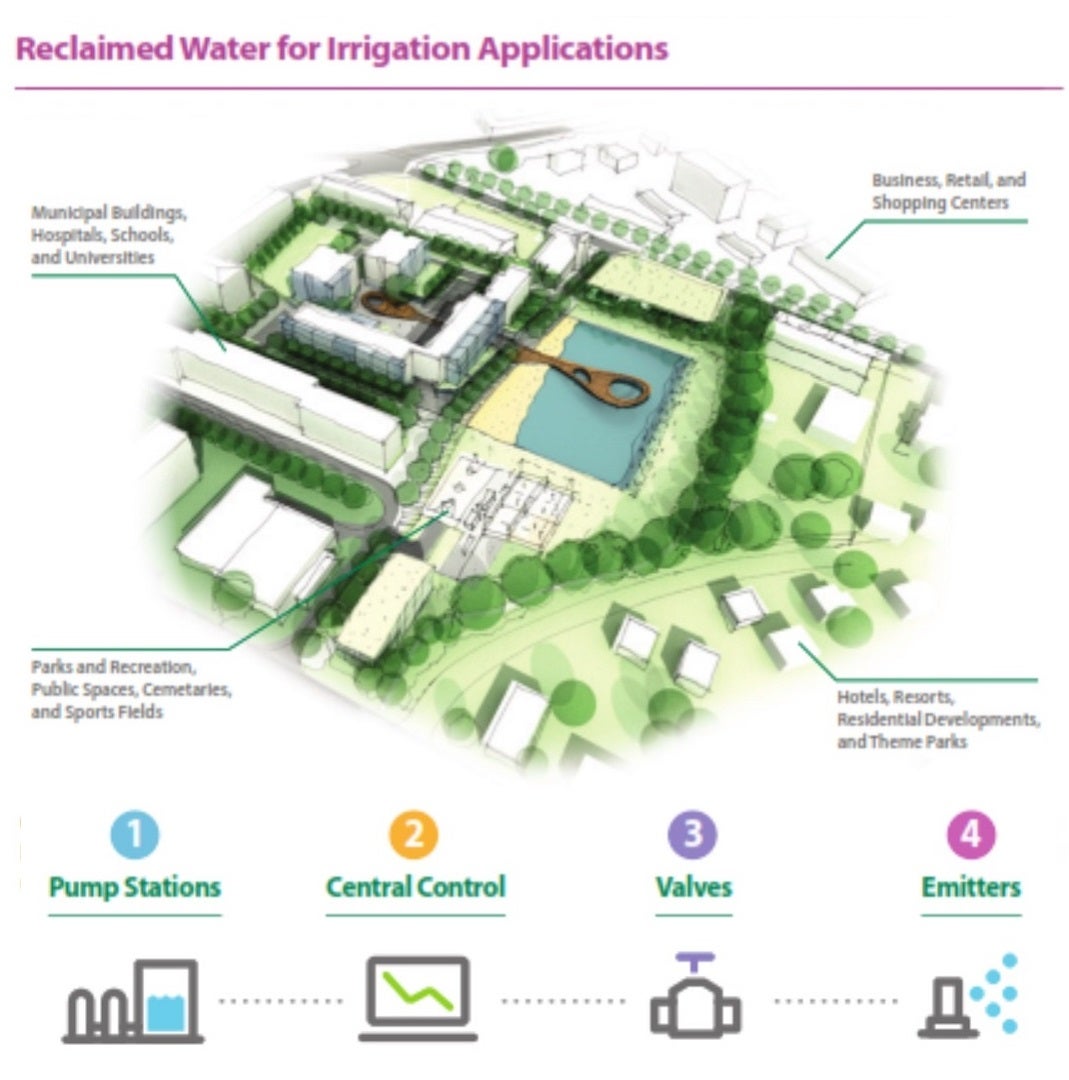 Reclaimed water's nitrogen and phosphorus content can make it ideal for irrigation use, as those components are found in most fertilizers. However, irrigating with reclaimed water also comes with its own unique set of challenges. Rain Bird's reclaimed water whitepaper and Reclaimed Awareness webpage highlights the challenges and solutions to increase reclaimed water use.
Earn IA CEUs at Insights for Irrigation Professionals

Drip irrigation, 2-wire systems, pump stations, and regulatory trends are just some of the topics we cover in our Insights for Irrigation Professionals webinars. Our experts discuss design, installation, and maintenance challenges and the solutions that deliver water savings, reliable performance and reduced maintenance. Each webinar qualifies for one IA CEU.
Listen back to past webinars on PRS regulations, remote water management and drip irrigation here.
Reminder: 3G Network Deactivated by 12/31
Upgrade to 4G IQ Cartridge Now
AT&T will deactivate the 3G network on or before December 31, 2021. Now is the time to exchange any 3G IQ Cellular cartridges for the new 4G version. Your local Rain Bird salesperson can help you with the exchange or, you can call Rain Bird GSP if you have a large site and would like to discuss a phased approach to limit downtime. GSP can also help if you want to upgrade now but have time left on your current Cellular plan.  You can reach GSP at (520) 434-6288.
Past Issues