June/July 2021 Smart Irrigation Grounds News
Column Content
Join the IA and Rain Bird in Celebrating Smart Irrigation Month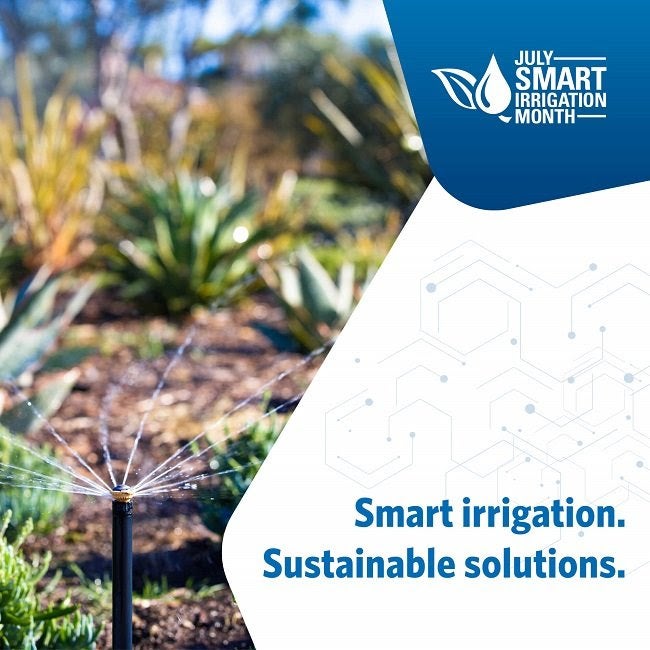 Show your support and help kick off the initiative on July 6
July's Smart Irrigation Month is an Irrigation Association initiative that promotes the social, economic and environmental benefits of efficient irrigation. The month-long celebration kicks off July 6 with Technology Tuesday and wear blue day. Wear blue on July 6, post your pictures on social media, and use #SmartIrrigationMonth to be a part of Smart Irrigation Month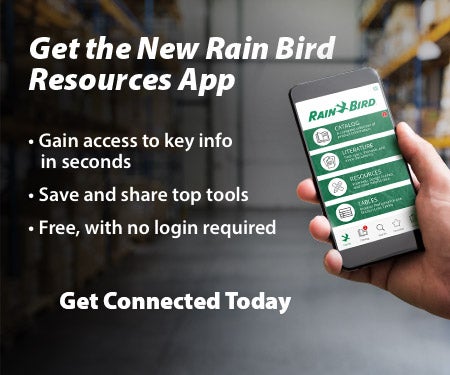 June/July Live Streaming Training Opportunities
Our Live Streaming classes cover irrigation installation basics, electrical and valve troubleshooting, irrigation design and more in short, pre-scheduled classes. Classes are taught by professional trainers and you can ask questions, just like in-person training. You can also earn continuing education credits to maintain your certifications.
NEW 1800® Series PRS-45 Spray Heads Without Check Valve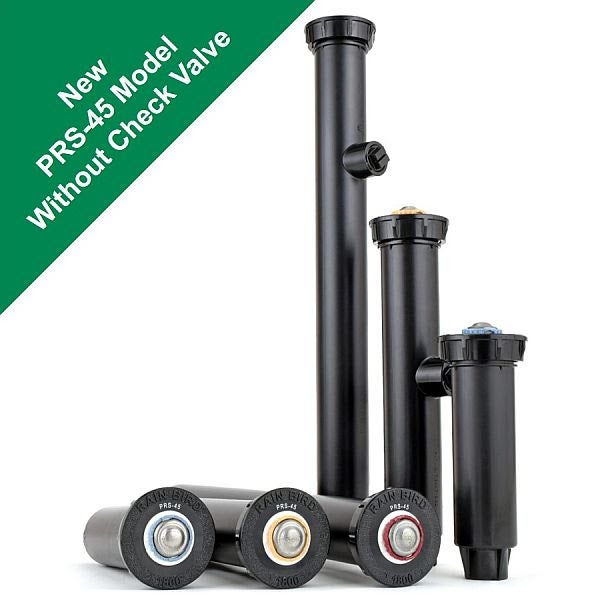 1800 PRS-45 Spray Heads are now available in models without a check valve. PRS-45 regulates to 45 psi for optimal performance of R-VAN Rotary Nozzles. The new models offer a better value option when a check valve isn't needed. Together, 1800 PRS-45 and R-VAN deliver larger water droplets that are less likely to get carried away by wind.
FloManager™ Shortens Total Watering Time, Improves System Efficiency
Schedule Irrigation Based on System Flow Capacity
One of the challenges you may face with large properties is how to fit the required irrigation in the watering window. If only time-based irrigation scheduling is used, some stations may not be able to run. One solution to this problem is to create schedules based on the system's flow capacity.
The IQ4 Customer Forum provides an opportunity to learn more about new IQ4 features and get your questions answered by the product management team. In the next Forum, we will discuss the recent improvements made to IQ4 and take a deep dive into the new Table Edit function.
Past Issues