Women Leading The Charge At Rain Bird
Rain Bird is thrilled to be adding more women to our leadership teams, and we're actively recruiting diverse candidates at all levels. We value the varied perspectives that come from hiring employees from a range of backgrounds. Recently, two new employees spoke about what brought them to Rain Bird and how they've succeeded in their careers.
Candy Zunker joined Rain Bird about six months ago as the International Channel Manager. She comes from a marketing and product development background across a range of global companies in several industries, and she's excited to leverage her experience to help grow Rain Bird globally. Because of her past work, Candy recognizes the value of seeing the big picture when trying to scale. "Everything is one company, and the globe is so interconnected that you can't do things in silos anymore."
Tania Gallardo joined as a Senior Recruiter just a month ago. Like Candy, she has global experience, and in her last position, she managed acquisitions for Latin America. Her role at Rain Bird sees her working on recruiting across Mexico, the US, and Australia. As an HR professional, Tania is especially inspired by the female leadership within the HR team. "I've never had a strong woman on the leadership team," she said of her previous employment. "I definitely look up to them for learning a lot of stuff here in the company."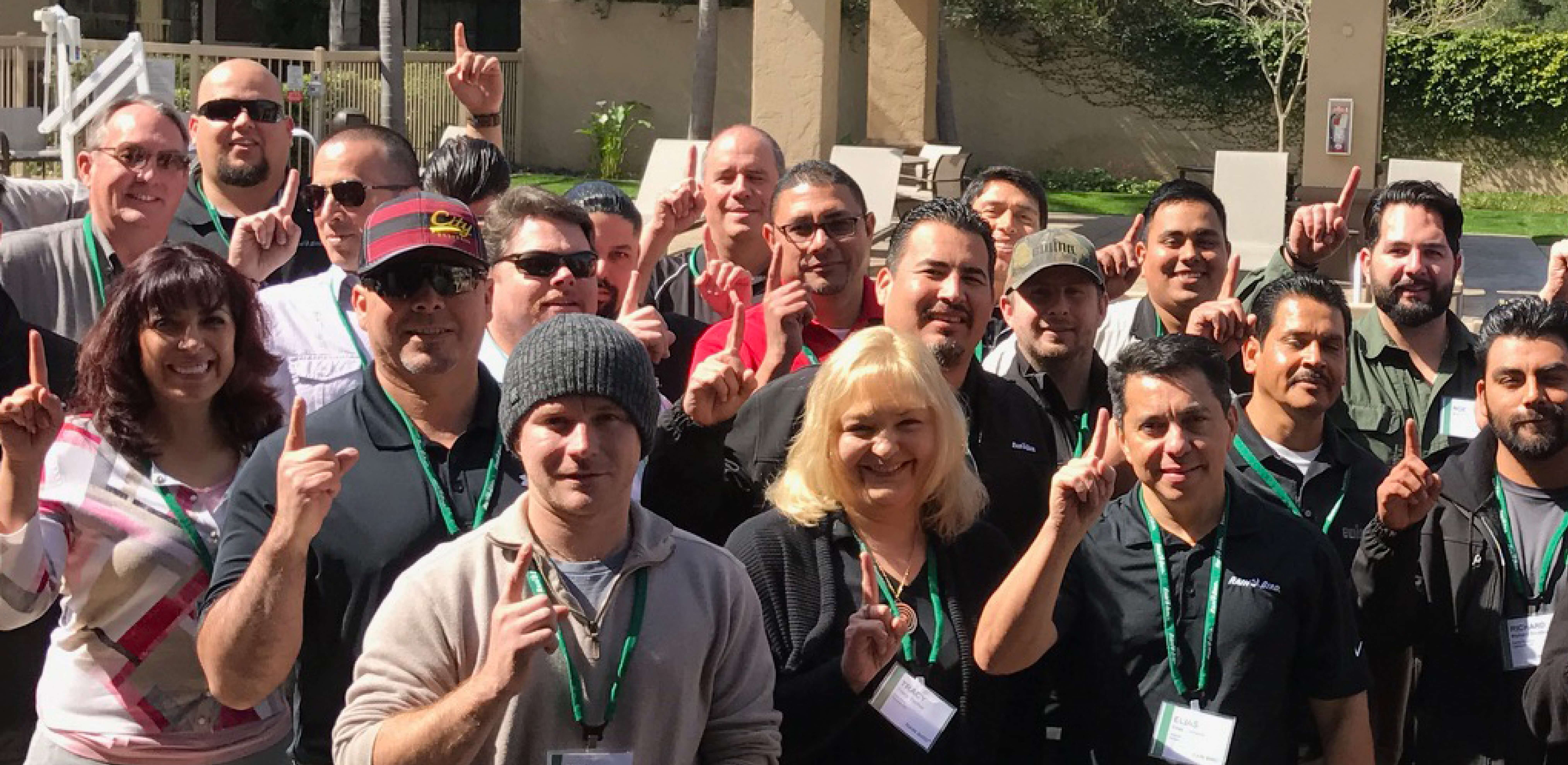 Why Work At Rain Bird
Candy had good feelings about Rain Bird right from her interview. She was attracted by the corporate values that align with her own. Tania was impressed by Rain Bird's global reputation, as well as the many benefits the company provides, including educational reimbursement.
In her time at Rain Bird so far, Candy is impressed with the level of professionalism she's experienced. "I have really enjoyed working with people that are all really professional and very capable … You don't have to question or second-guess what they're doing or if they're going to get things done." She also points out that there's no competition between coworkers, either. Everyone does their job and does it well.
Tania has had the same experience so far at Rain Bird. "There's a lot of teamwork here and you are able to communicate … Everyone works very closely." She saw first-hand how everyone is ready to help out: At a conference, the air conditioning controller wasn't working correctly and maintenance wasn't available, so the Plant Manager jumped in to get it fixed. "That's how it goes, that's the environment here," she says.
Working At Rain Bird In Tuscon
Candy is also enjoying living in Tucson, Arizona. After spending most of her career in Wisconsin, it's quite the change, but she is embracing it. Candy loves hiking on Tucson's many trails — even when the temperature is over 100 degrees! 
She also enjoys traveling to all the National Parks that are nearby and exploring them. Saguaro National Park is actually located in Tucson and features the largest concentration of Saguaro cacti in the world! In addition, the Grand Canyon and Joshua Tree are both within 6 hours of Tucson, with Carlsbad Caverns, Arches, Zion, and Death Valley not much further.
Advice For Career Success
Both Candy and Tania shared several pieces of advice about how to succeed in your career, especially for women. Here are some of their top tips:
Set clear goals and know what you want.

Focus on what you can contribute to the company; that is where career progression happens.

 

Don't "triple-task." Instead, set priorities and focus on what's most important.

Make sure you balance your work life with your personal needs and wellness, and have a support system for when you need help.

"Take the bull by the horns" and take risks.
Ultimately, Candy says, "if you are doing your best and have the best intentions and you do a good job, you will do a good job anywhere you go. So then it's like, okay, just have fun!"
Working At Rain Bird
Do you want to join the incredible team at Rain Bird? Find out more about all of our job openings across engineering, marketing, manufacturing, and more. We're an equal opportunity employer and actively recruiting. Visit our Careers page to learn more and apply for our current openings.