Sections

Year After Year — Experience the Return on Investment of a Rain Bird System
Since 1933, Rain Bird has been solely dedicated to innovation in irrigation — from pump stations to sprinklers. With a Rain Bird system, you get a timeless installation that can deliver consistent savings on water, power, labor and maintenance costs for decades to come. Our commitment to quality products and services means you spend less money on repairs and parts, and more time focusing on your course. Boasting over 450 patents and simplified renovation solutions, Rain Bird is the irrigation partner you can trust to create the elite-level playing conditions that your members expect.
 
See the return on investment courses are talking about and find valuable incentive offers for NGCOA members below. 
---
Gain a Competitive Edge
Competition among golf courses has never been more intense than it is today. Golfers have higher expectations for course conditions, and attracting players is a challenge facing nearly every private, public or municipal course. The better the look and playability of your golf course, the more likely you are to experience success. Because irrigation plays such a critical role in maintaining the appearance of your course, renovating your current system will help you gain that competitive edge.
From product upgrades to complete irrigation system renovations, Rain Bird Financial Solutions can customize a program that meets all of your irrigation and owner/member requirements.
---
Customized Solutions from Rain Bird
Committed exclusively to irrigation, Rain Bird's mission is to put our specialized insights to work for you throughout the entire renovation process. No matter your challenge—from maintaining turf conditions that meet the expectations of your members to managing operational costs within your budget—we work with you to provide a solution that fits your course while delivering greater peace of mind at every step.
"We looked into what it would cost to put in an IC System and we could reuse the pipe because it was in great shape, plow in new wire, attach new rotors and basically give them single head control at 1/3 the cost."
Matt Corentin
Specification Manager
Rain Bird Corp. - Golf Division
Minimize Your Resources and Maximize Your Investment
Rain Bird is the only company that provides a total system solution. Every Rain Bird system is designed to provide long-term durability that you can count on for decades and state-of-the-art water management for the most efficient use of your resources. 
"Anytime you're happy with the product, the company that you are dealing with, and you have an easy transition to upgrade and don't have to overhaul everything, it's so nice."
Stephen Rabideau, CGCS
Director of Golf Courses
Winged Foot Golf Club
Watch Other Course Testimonials
---
Winged Foot Fine-Tunes Irrigation For Championship Conditions
In 2016, Stephen Rabideau, CGCS, Director of Golf Courses at Winged Foot Golf Club, began a historic restoration of the West Course to prepare for the 2020 U.S. Open Championship. One of Rabideau's goals was to fine-tune the irrigation system making it easier to provide the elite playing conditions expected by Golf's best players – and millions of fans around the world.
Your Renovation Partner
The benefits of working with Rain Bird extend beyond innovative irrigation technology. From intelligent renovations to simplified financial solutions, we're committed to helping you achieve your vision for your course. 
---
Discover the TRUE Benefits™ of a Rain Bird System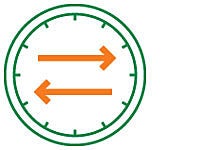 Timeless Compatibility
Rain Bird golf irrigation products make it easy and affordable to maintain a state-of-the-art irrigation system that updates as your course does.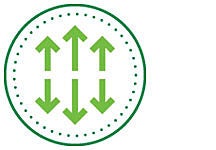 Real-Time Response
Get automatic optimization between your Central Control and the field with continuous two-way communication.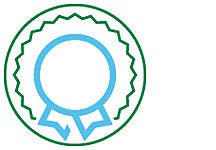 Unmatched Quality
In engineering, design and testing, Rain Bird rigorously tests every product to stand up to the world's harshest conditions.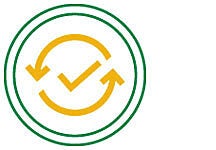 Easy To Use
From software interfaces to rotor designs, Rain Bird products help you and your crew find a quicker, hassle-free path to top playability.